How We Decide
The winner of the Prize for Cities is selected by our independent jury of leading urban visionaries and practitioners from a shortlist of finalists. This shortlist is the result of a multi-round evaluation in which submissions are assessed according to set criteria and a rating scale by WRI's evaluation team.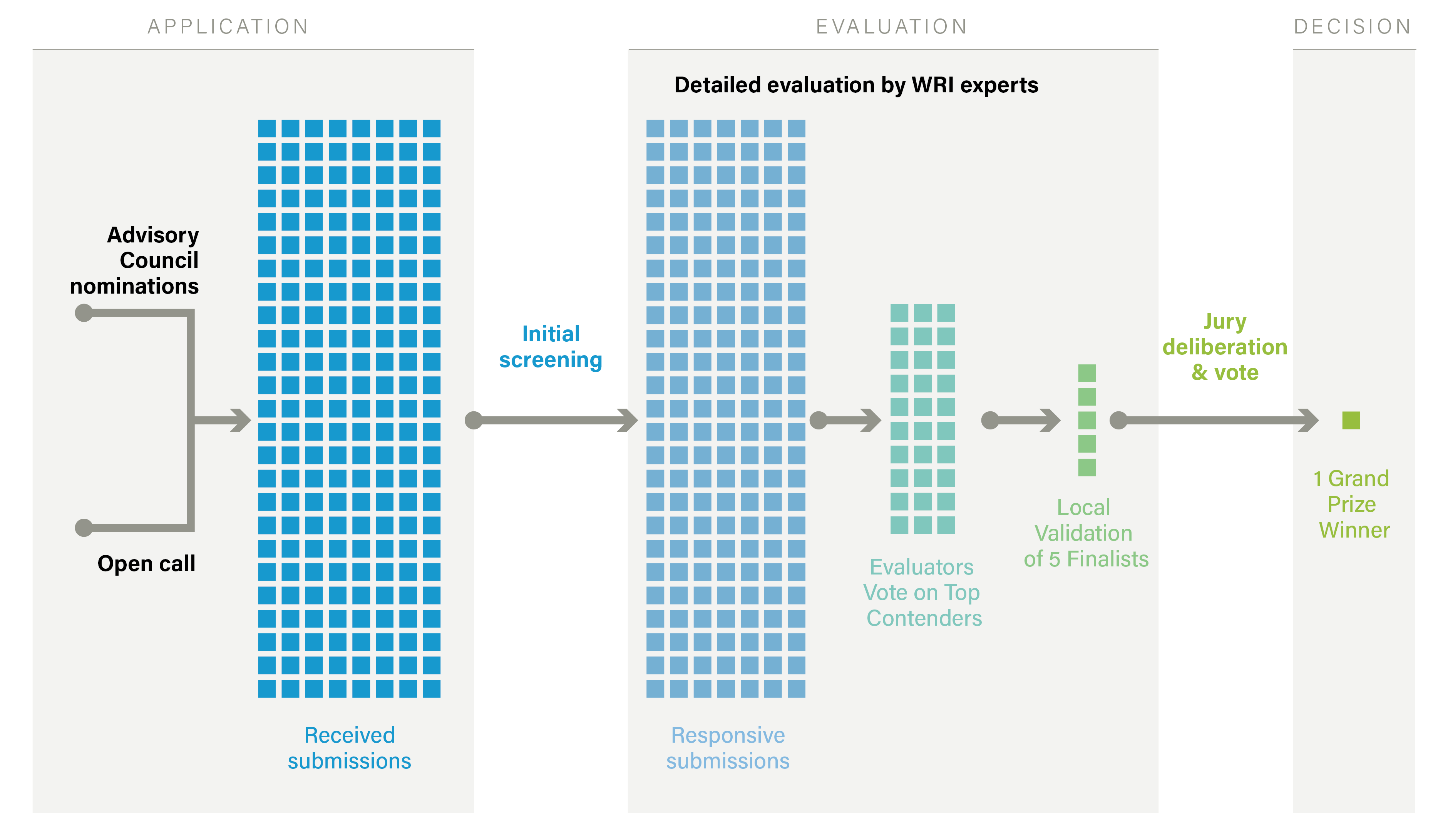 ---
Each received submission goes through an initial screening process that assesses completeness and whether the submission meets basic criteria for consideration.
Responsive submissions are passed on to an evaluation team of WRI's global experts. Evaluators apply criteria and a rating scale according to evidence of big ideas, deep impact, and ripple effects that extend to the entire city and beyond. Evaluators also apply a qualitative lens to assess submissions based on their responsiveness to the cycle's theme. The methodology was developed specifically for the Prize for Cities.
In each round, submissions are seen by at least three evaluators, and ratings are compared for consistency and tested to measure reliability. At the end of each round, the evaluation team meets to validate the selected submissions.
Five finalists are selected based on a deep understanding of the transformative impact of the initiatives and teams behind the submissions. In the months following the finalist selection, WRI evaluators speak to project teams, partners, residents, businesses and other organizations and experts to validate the transformation on the ground.
Our jury of leaders in architecture, community empowerment, development, finance, mobility and real estate select one of the finalists to be elevated as the grand prize winner. Rooted in our desire to inspire change and connect with the world we live in, we ask them to consider which of the finalists resonates most with them, as a symbol of transformative possibility right now.
For more, visit our Frequently Asked Questions.