WRI Ross Center Prize for Cities Jury
PRIZE JURY
The Jury is a distinguished group of urban leaders and visionaries. Jury members draw on their unique and diverse experiences and expertise to select the winning submission from five finalists through a deliberative process.
Stephen Ross - JURY CHAIRMAN – Chairman and Founder, Related Companies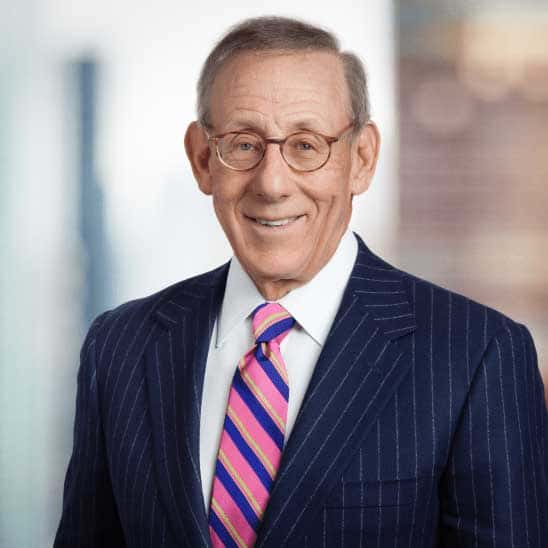 Stephen M. Ross is the Chairman and Founder of Related Companies and a devoted philanthropist. Mr. Ross formed Related in 1972 and today the company includes approximately 4,000 professionals. Related has over $60 billion in real estate assets owned or under development, including mixed-use, residential, retail and office properties in premier high-barrier-to-entry markets. The company is also one of the largest owners and preservationists of affordable housing in the country. Mr. Ross is an investor in Equinox® Fitness Clubs, Equinox Hotels and SoulCycle. Mr. Ross is the owner of the NFL's Miami Dolphins and is also Chairman and co-founder of RSE Ventures, a multi-national technology, sports and entertainment venture firm.
Mr. Ross' philanthropic efforts have broadly focused on the areas of education, the arts, racial equality, healthcare and the creation of more sustainable cities throughout the world. Mr. Ross proudly serves on the Executive Committee as a trustee of Lincoln Center, as a trustee of New York - Presbyterian Hospital, a director on the board of Cornell Tech, the Jackie Robinson Foundation, the New York Stem Cell Foundation, and the World Resources Institute (WRI) where he established the WRI Ross Center for Sustainable Cities. Furthermore, he has used his platform to harness the unifying power of sport to advance race relations through the establishment of the nonprofit Ross Initiative in Sports for Equality (RISE). He is the largest single donor to the University of Michigan supporting the Ross School of Business, critical athletic facilities, scholarships, and other key initiatives. In 2013, Mr. Ross pledged to give more than half of his estate to philanthropic causes and charitable organizations through the Giving Pledge.
Mr. Ross graduated from the University of Michigan with a Bachelor of Business Administration degree, from Wayne State University Law School with a Juris Doctor degree and from New York University School of Law with a Master of Laws in Taxation. In 2004, the University of Michigan renamed its business school the Stephen M. Ross School of Business at the University of Michigan and in 2011 the University of Michigan awarded Mr. Ross an honorary degree, Doctor of Laws.
Frannie Léautier - Senior Partner, SouthBridge Group; CEO, SouthBridge Investments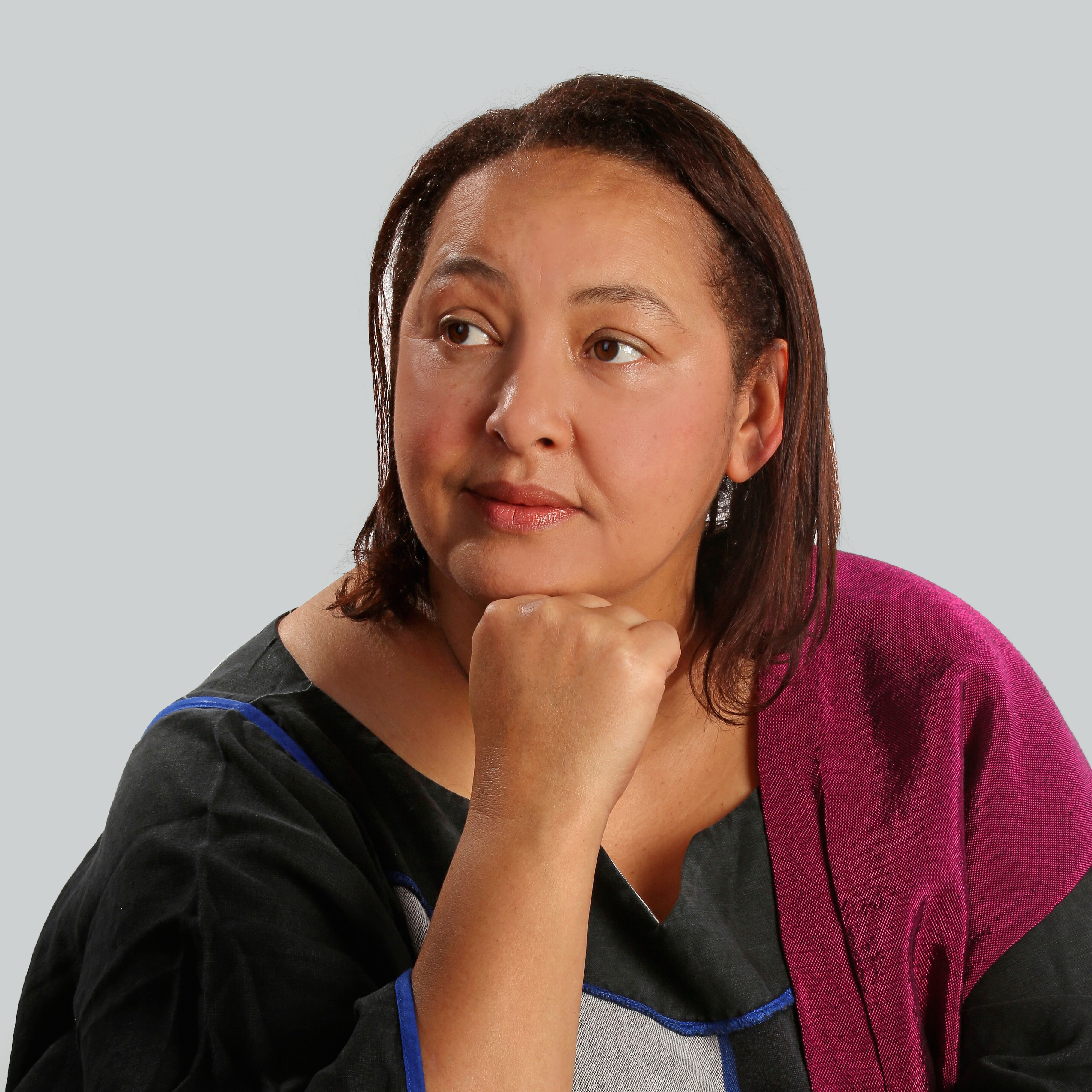 Dr. Frannie Léautier, Senior Partner at SouthBridge Group and CEO of SouthBridge Investments, is a highly experienced and well-known finance and development expert, with long-standing global experience leading and transforming organisations in the private, public and non-for-profit spheres. She has held leadership roles at The Trade and Development Bank (TDB) Group, including Vice Chair of the Board, Special Advisor to the President before becoming TDB's first Chief Operating Officer. She also led the Asset Management business of TDB, including the recent launch of a unique product for trade finance in Africa.
Dr. Léautier had an illustrious career at the World Bank Group (WBG), where during her 15-year tenure, she held senior financial positions across the Group. Frannie was Chief of Staff to the President, and served as Vice-President for seven years of her tenure at the WBG. She was Infrastructure Director and played a critical role in the strategic work around the joint World Bank/IFC infrastructure products and played a crucial role in developing the WBG's infrastructure strategy. At the WBG, she won several awards for her outstanding support and contributions. She was Senior Vice President and Chief Operating Officer at the African Development Bank (AfDB) and chaired the AfDB Board for much of the time she was there.
Dr. Léautier is known for her skills in operational management, transformational leadership, resource mobilisation, working with complex multi-constituency governance structures, and engaging with the highest levels of government. Her work has contributed to attracting innovative financing to Africa.
She has founded two companies, one in Risk Management Advisory and another to invest equity into SMEs. In addition to her extensive career, Dr. Léautier holds advisory and governance roles on several boards, including the UN Foundation, where she is a member of the Board and serves on the Program Committee and Nominating Committee; Orca Energy Group, a Toronto Exchange publicly listed company, where she is member of the Risk and Audit Committee and chairs the ESG Committee; chair of the board of Norsad Finance Ltd; member of the Executive Board at AZA Finance, a cross-border payments platform; trustee at ODI; and is a member of the board of Les Eaux Minérales d'Oulmes, where she sits on the Audit and Risk Committee. She is also a member of the World Economic Forum's (WEF) Regional Advisory Group for Africa and has previously served as co-Chair for the Global Agenda Councils of the WEF on youth unemployment and also for Africa. Other advisory and board roles she has held include with MIT, OCP Group, African Economic Research Consortium (AERC) where she was Treasurer and also chaired the Audit and Risk Committee, Institute for Security Studies (ISS), King Badouin Foundation US (KBFUS), and Nelson Mandela Institute for Science and Technology (NM-AIST). She has authored several books including Leadership in a Globalized World: Complexity, Dynamics and Risk" and articles in prestigious journals. She was distinguished professor at Sciences Po Paris, and has lectured at MIT where she developed a course on infrastructure systems. She has also been invited to lecture at Harvard and the University of Tokyo. She holds a Masters of Science in Transportation, and a PhD in Engineering (thesis on Infrastructure Systems) from MIT. She also holds a doctorate in Humane Letters from North Central College and a doctorate in Law from Lancaster University, honoris causa.
Lord Norman Foster - Founder and Executive Chairman, Foster + Partners
Lord Norman Foster is the founder and executive chairman of Foster + Partners, a global studio for architecture, urbanism and design, rooted in sustainability. His projects include the Reichstag in Berlin, the Great Court of the British Museum, the Museum of Fine Arts in Boston, airports in Hong Kong and Beijing and headquarters buildings for Hearst (New York), Apple (Cupertino), Bloomberg (London), Comcast (Philadelphia), and the Hong Kong and Shanghai Bank (Hong Kong).
Current research projects, in association with The European Space Agency and NASA, are exploring solutions for the creation of habitations on the Moon and Mars. He is president of the Norman Foster Foundation, based in Madrid with a global reach, promoting interdisciplinary thinking and research to help new generations of architects, designers and urbanists anticipate the future.
He became the 21st Pritzker Architecture Prize Laureate in 1999. In 1997, he was appointed to the Order of Merit and in 1999 was granted a Life Peerage in the Queen's Birthday Honours List, taking the title of Lord Foster of Thames Bank. His passions include cross-country skiing, cycling and aviation.
"I am delighted to once again be part of the jury for the WRI Ross Center Prize for Cities, a crucial initiative that encourages radical and innovative solutions to global city problems. By 2050, 70% of the world will be living in urban areas, and this represents a challenge that can only be met by transformative change at an unprecedented scale. By championing innovation and encouraging creative sustainable solutions, the Prize fittingly celebrates ideas that will transform the cities of tomorrow."
Rahul Mehrotra - Founder Principal, RMA Architects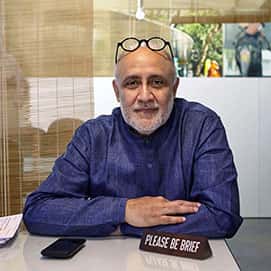 Rahul Mehrotra is a practicing architect, urban designer and educator.
His firm, RMA Architects, was founded in 1990 in Mumbai and has designed and executed projects for clients that include government and nongovernmental agencies, corporate, as well as private individuals and institutions. The firm has also initiated several unsolicited projects driven by the firm's commitment to advocacy in the city of Mumbai.
Mehrotra is a professor of urban design and planning at the Harvard Graduate School of Design (GSD) and has written and lectured extensively on architecture, conservation, and urban planning in Mumbai and India. His writings include coauthoring "Bombay – The Cities Within," "Banganga – Sacred Tank," "Public Places Bombay," and "Bombay to Mumbai – Changing Perspectives." He has also co-authored "Conserving an Image Center—The Fort Precinct in Bombay." Based on this study and its recommendations, the historic fort area in Mumbai was declared a conservation precinct in 1995, the first such designation in India. His recent books are "Architecture in India Since 1990" and "The Kumbh Mela – Mapping the Ephemeral Mega City." In 2016 he co-curated an exhibition, "The State of Architecture – Practices and Processes in India," which showed at the National Gallery of Modern Art in Mumbai.
"The WRI Ross Center Prize for Cities in its first cycle surfaced the most inspiring human innovations and initiatives in making cities more equitable and just with ideas that changed the everyday lives of people – especially women and children. I look forward to rejoining the jury in the second cycle of this award and being inspired by and learning from people who transform their cities."
Jennifer Semakula Musisi - City Leader in Residence, Bloomberg Harvard City Leadership Initiative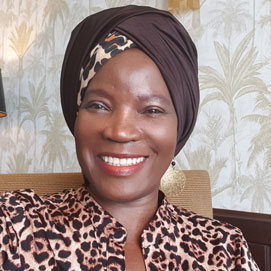 As the Bloomberg Harvard City Leadership Initiative City Leader in Residence Jennifer Musisi has played a key role in advising on the practitioner perspectives and impact of the Initiative, with a particular emphasis on programming for cities outside of the United States. As a resource for faculty, students, staff, participating mayors and other city leaders, she has shared insights and information on leadership, innovation and solutions to problems common across cities. Additionally, she is the protagonist in a number of case studies within and outside Harvard University.
Jennifer is a transformational leader with three decades of experience in turning around institutions and systems in challenging settings. She was the first Executive Director of Kampala, the Capital City of Uganda (a role comparable to mayor, chief executive or city manager). She has earned a Global reputation for integrity, leadership, innovation, and building strong systems to overcome corruption, inadequate financing and dysfunction. She automated revenue management and service delivery systems and mobilized local and international finances to implement a wide range of sustainable development projects. She initiated projects for climate resilience, youth empowerment and poverty alleviation using innovative and appropriate approaches.
A strong advocate and for climate resilience, Jennifer was appointed a UN Ambassador for Sustainable Development under Goal 11. As Commissioner for Legal Services and Board Affairs, Jennifer was one of the team of three that implemented the transformation of Uganda Revenue Authority, turning it into a reputable, world-class tax entity.
She started her career as a state attorney in Uganda and later served as in-house counsel. She is a speaker, trainer, and mentor on leadership, institutional transformation and sustainable urban development.
She has won numerous global awards in recognition of her work, including an Honorary Doctorate of Philosophy in Humanities. Jennifer is an advocate with an Honors Degree in Law, a Master's Degree in Public Administration and Management and a Diploma in Legal Practice from Makerere University.
Sheela Patel - Founder and Director, Society for the Promotion of Area Resource Centers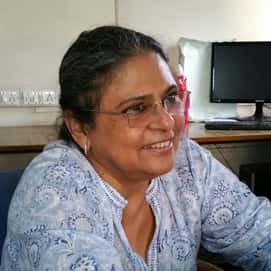 Sheela Patel is the founder and director of the Society for the Promotion of Area Resource Centers (SPARC), an NGO that has been working since 1984 to support community organizations of the urban poor in their efforts to access secure housing and basic amenities and seek their right to the city.
Patel is widely recognized – nationally and internationally – for seeking urgent attention to the issues of urban poverty, housing, and infrastructure on the radar of governments, bilateral and international agencies, foundations, and other organizations. She is a founder, amongst many, of Slum Dwellers International, a transnational social movement of the urban poor, whose board she chairs presently.
Martha Delgado Peralta - Deputy Secretary of Multilateral Affairs and Human Rights, Mexico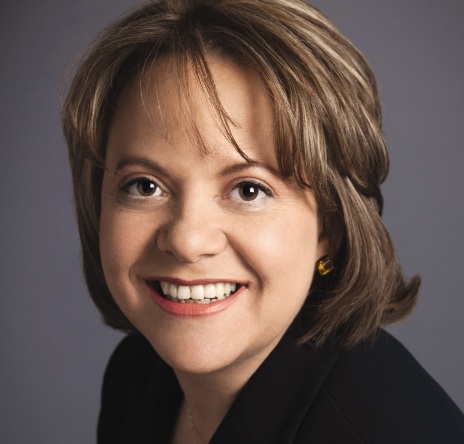 Martha Delgado graduated from Intercontinental University specializing in pedagogy and completed LEAD programme of in-depth studies of sustainable development and environment at the Mexican college. She holds a master's degree in Liberal Arts in the field of Sustainability from Harvard University.

She acted as advisor to the Presidency of the National Institute of Ecology from 1993 to 1998. From 1998 to 2003, she was President of the NGO Mexican Citizens Presence (Presencia Ciudadana Mexicana) and Union of Environmental Groups (Unión de Grupos Ambientalistas).

From 2003 to 2006, she was elected Independent Deputy in the Legislative Assembly of Mexico City, where she created and chaired the Water Management Commission.

In 2006–2012, Martha Delgado was Minister of the Environment of Mexico City, where she led different environmental programmes, such as ECOBICI, the first bike sharing system in America.

At the international level, Martha was Deputy Head of the World Water Council; President of Network of Environmental Management Authorities in Cities in Latin America and the Caribbean (2009–2010); and Vice-President of ICLEI – Local Governments for Sustainability (2009–2014). She is a member of the UNESCO Advisory Committee of Experts on Water and Human Settlements. In May 2018, she was elected as President of the first session of the UN-Habitat Assembly.

Since 1 December 2018, she has been Deputy Minister for Multilateral Affairs and Human Rights at the Ministry of Foreign Affairs.
Mark Watts - Executive Director, C40 Cities Climate Leadership Group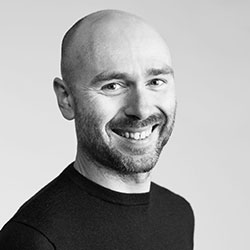 Mark has served as Executive Director of C40 Cities since December 2013, during which time the organization has grown from 63 to 97 of world's greatest cities, and from 40 to over 300 staff across the globe. From inception, C40's mission has been to be a high ambition leadership group, driving the world to avoid a climate crisis through the actions and leadership of the mayors of the world's leading cities. In 2016, C40 became the first major organization to insist that a 1.5-degree target was essential rather than aspirational (through our Deadline 2020 program). Prior to joining C40 Cities, Mark was director at pioneering engineering and design firm, Arup, and before that was a senior adviser to the mayor of London, in which role the London Evening Standard described him as "the intellectual force behind Ken Livingstone's drive to make London a leading light of the battle against global warming." He reports to C40 Chairperson and Mayor of Los Angeles, Eric Garcetti, and C40 Board President, Mayor Michael R. Bloomberg. He believes that work should be fun, but that there is always time for music, narrowboats, and places you can get to by bicycle. 
"This coming decade will truly define the future of humanity - immediate climate action is needed right now. It has never been more important to celebrate the most inspiring and impactful initiatives that are transforming the landscapes and experiences of cities for the better. Cities around the world are already responding to the climate emergency with urgency and innovation. As the climate crisis disproportionately affects the most vulnerable in cities and worldwide, it is crucial that inclusive climate action is placed at the heart of all urban decision making. This is exactly why I am delighted to be on the Jury of the WRI Ross Center Prize for Cities." 
2018 - 2019 JURY PRIZE
The distinguished Jury, chaired by Stephen M. Ross, will draw on their diverse experiences and expertise to select the first recipient of the WRI Ross Prize for Cities.