Jury
PRIZE JURY
The Jury is a distinguished group of urban leaders and visionaries. Jury members draw on their unique and diverse experiences and expertise to select the winning submission from five finalists through a deliberative process.
Stephen Ross - JURY CHAIRMAN – Chairman and Founder, Related Companies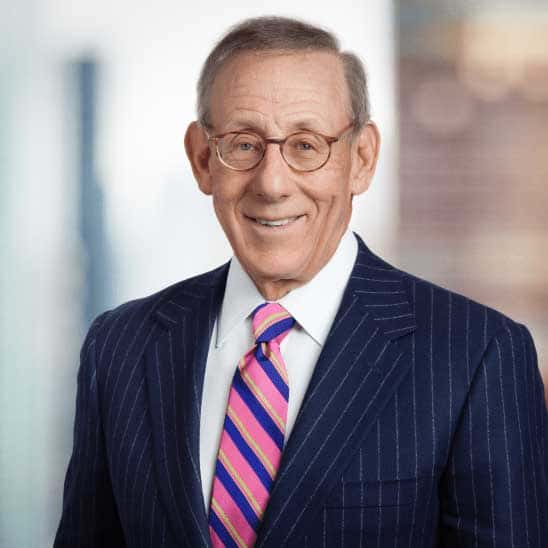 Stephen M. Ross is the Chairman and Founder of Related Companies. Mr. Ross formed Related in 1972, and today the company includes over 2,500 professionals. Related has developed over $22 billion in real estate and owns real estate assets valued at over $15 billion made up of best-in-class mixed-use, residential, retail, office, trade show and affordable properties in premier high-barrier-to-entry markets. Mr. Ross is also the owner of the Miami Dolphins.
Mr. Ross is Chairman of the Board of Directors of Equinox Holdings, Inc., serves on the Executive Committee and is a trustee of Lincoln Center and is a trustee of NewYork-Presbyterian Hospital, the Guggenheim Foundation. He also serves on the board of directors of the World Resources Institute and the Jackie Robinson Foundation and chairperson emeritus of the Real Estate Board of New York (REBNY), the city's leading real estate trade association.
Over the years, Mr. Ross has received numerous honors for his business, civic and philanthropic activities. Most recently, he was a New York Power Player by the New York Times, the Most Powerful Person in New York Real Estate by the New York Observer, Multi-Family Property Executive of the Year by Commercial Property News, and Housing Person of the Year by the National Housing Conference. He also received The National Building Museum Honor Award, REBNY's Harry B. Helmsley Distinguished New Yorker Award and the Jack D. Weiler Award from UJA. Crain's New York named Mr. Ross one of the 100 Most Influential Leaders in Business, and he was recognized by NYC & Company with their Leadership in Tourism Award.
Mr. Ross graduated from the University of Michigan with a Bachelor of Business Administration degree, from Wayne State University Law School with a Juris Doctor degree, and from New York University School of Law with a Master of Laws in Taxation. In 2004, the University of Michigan renamed its business school the Stephen M. Ross School of Business at the University of Michigan, and in 2011 the University of Michigan awarded Mr. Ross an honorary degree, Doctor of Laws.
Sir David Adjaye OBE - Founder and Principal, Adjaye Associates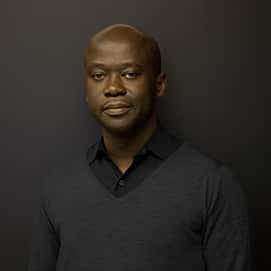 Sir David Adjaye, OBE, is recognized as a leading architect of his generation. Born in Tanzania to Ghanaian parents, his broadly ranging influences, ingenious use of materials and sculptural ability have established him as an architect with an artist's sensibility and vision. In 2000, he founded Adjaye Associates, which now has offices in London, New York and Accra with projects in the United States, UK, Europe, Africa, Asia and Middle East. His largest project to date, the $540-million Smithsonian Institution National Museum of African American History and Culture, opened on the National Mall in Washington, D.C., in the fall of 2016. The museum was named the Cultural Event of the Year by The New York Times and the Beazley Design of the Year by the Design Museum.
Other prominent completed projects include the Idea Stores in London, which were credited with pioneering a new approach to library services (2005); the Moscow School of Management SKOLKOVO (2010); and the Sugar Hill mixed-use social housing scheme in Harlem, New York (2015). Ongoing projects include a new home for the Studio Museum in Harlem, New York, the recently announced National Cathedral of Ghana in Accra, and the National Holocaust Memorial and Learning Centre in London.
Adjaye has amassed numerous accolades for his visionary work, including artist of the year by Design Miami/ in 2011, The Wall Street Journal Innovator Award in 2013, and the 2016 Panerai London Design Medal from the London Design Festival. In 2017, Adjaye received a knighthood from Queen Elizabeth II for services to architecture and was recognized as one of the 100 most influential people of the year by Time magazine.
Lord Norman Foster - Founder and Executive Chairman, Foster + Partners
Lord Norman Foster is the founder and executive chairman of Foster + Partners, a global studio for architecture, urbanism and design, rooted in sustainability. His projects include the Reichstag in Berlin, the Great Court of the British Museum, the Museum of Fine Arts in Boston, airports in Hong Kong and Beijing and headquarters buildings for Hearst (New York), Apple (Cupertino), Bloomberg (London), Comcast (Philadelphia), and the Hong Kong and Shanghai Bank (Hong Kong).
Current research projects, in association with The European Space Agency and NASA, are exploring solutions for the creation of habitations on the Moon and Mars. He is president of the Norman Foster Foundation, based in Madrid with a global reach, promoting interdisciplinary thinking and research to help new generations of architects, designers and urbanists anticipate the future.
He became the 21st Pritzker Architecture Prize Laureate in 1999. In 1997, he was appointed to the Order of Merit and in 1999 was granted a Life Peerage in the Queen's Birthday Honours List, taking the title of Lord Foster of Thames Bank. His passions include cross-country skiing, cycling and aviation.
Frannie Léautier - Executive Director of Asset Management, Eastern and Southern Africa Trade and Development Bank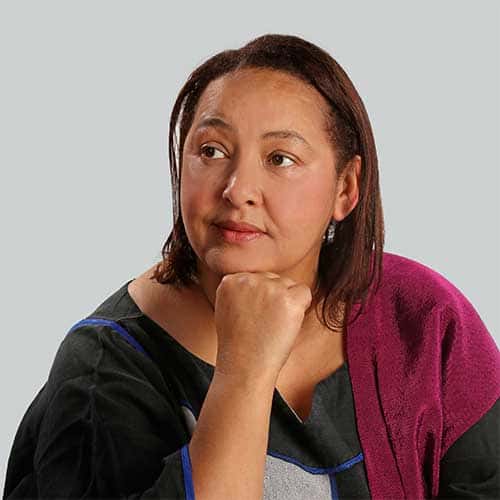 Frannie Léautier is the Executive Director of Asset Management at the Eastern and Southern African Trade and Development Bank (TDB). Prior to her current position, she occupied several prominent roles, serving as Chief Operating Officer of TDB, Vice President of the World Bank Group, Senior Vice President of the African Development Bank, and Executive Secretary of the African Capacity Building Foundation.
Léautier offers leadership in important areas of governance as the Board Director of the African Economic Research Consortium (AERC), an organization that provides critical policy research and analysis for government officials. As a member of the Global Agenda Council of the World Economic Forum (WEF), Léautier applies widely sourced ideas to African problems and ensures that the African agenda makes its way into international discussions.
In addition to having founded two companies, Léautier is a Board Member, Trustee, Special Advisor, Founder and Member of a number of prestigious international organisations. Most recently, she was appointed as the UN Foundation's newest Board member.
Rahul Mehrotra - Founder Principal, RMA Architects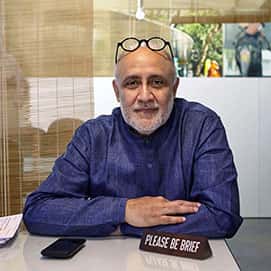 Rahul Mehrotra is a practicing architect, urban designer and educator.
His firm, RMA Architects, was founded in 1990 in Mumbai and has designed and executed projects for clients that include government and nongovernmental agencies, corporate, as well as private individuals and institutions. The firm has also initiated several unsolicited projects driven by the firm's commitment to advocacy in the city of Mumbai.
Mehrotra is a professor of urban design and planning at the Harvard Graduate School of Design (GSD) and has written and lectured extensively on architecture, conservation, and urban planning in Mumbai and India. His writings include coauthoring "Bombay – The Cities Within," "Banganga – Sacred Tank," "Public Places Bombay," and "Bombay to Mumbai – Changing Perspectives." He has also co-authored "Conserving an Image Center—The Fort Precinct in Bombay." Based on this study and its recommendations, the historic fort area in Mumbai was declared a conservation precinct in 1995, the first such designation in India. His recent books are "Architecture in India Since 1990" and "The Kumbh Mela – Mapping the Ephemeral Mega City." In 2016 he co-curated an exhibition, "The State of Architecture – Practices and Processes in India," which showed at the National Gallery of Modern Art in Mumbai.
Maimunah Binti Mohd Sharif - Executive Director, United Nations Human Settlements Programme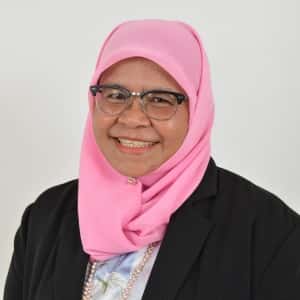 Maimunah Mohd-Sharif is the Executive Director of UN-Habitat. Prior to this appointment, she held positions as the Mayor of the City Council of Penang Island and as the first woman to be appointed President of the Municipal Council of Seberang Perai. Her work champions gender responsive participatory budgeting as a tool to integrate gender perspectives into the governance process and to mainstream gender into budgetary and development policy and planning. 
Ms. Sharif is an urban planner by training and began her career at the Municipal Council of Penang Island. In 2003, she was promoted to Director of Planning and Development, where she was responsible for the preparation of structure and local plans and was directly involved in Penang City projects and landscape development. In November 2009, she was entrusted as the first General Manager to establish George Town World Heritage Incorporated and manage the George Town World Heritage Site which was inscribed by UNESCO in July 2008.
Sheela Patel - Founder and Director, Society for the Promotion of Area Resource Centers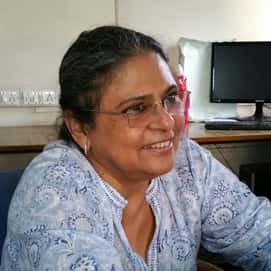 Sheela Patel is the founder and director of the Society for the Promotion of Area Resource Centers (SPARC), an NGO that has been working since 1984 to support community organizations of the urban poor in their efforts to access secure housing and basic amenities and seek their right to the city.
Patel is widely recognized – nationally and internationally – for seeking urgent attention to the issues of urban poverty, housing, and infrastructure on the radar of governments, bilateral and international agencies, foundations, and other organizations. She is a founder, amongst many, of Slum Dwellers International, a transnational social movement of the urban poor, whose board she chairs presently.
Martha Delgado Peralta - Deputy Secretary of Multilateral Affairs and Human Rights, Mexico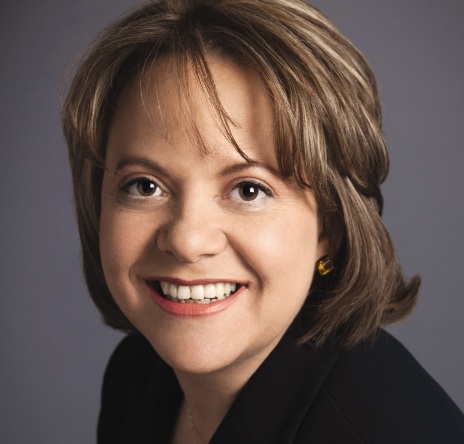 Martha Delgado graduated from Intercontinental University specializing in pedagogy and completed LEAD programme of in-depth studies of sustainable development and environment at the Mexican college. Currently, she is studying environmental policy and international development at Harvard University.

She acted as advisor to the Presidency of the National Institute of Ecology from 1993 to 1998. From 1998 to 2003, she was President of the NGO Mexican Citizens Presence (Presencia Ciudadana Mexicana) and Union of Environmental Groups (Unión de Grupos Ambientalistas).

From 2003 to 2006, she was elected Independent Deputy in the Legislative Assembly of Mexico City, where she created and chaired the Water Management Commission.

In 2006–2012, Martha Delgado was Minister of the Environment of Mexico City, where she led different environmental programmes, such as ECOBICI, the first bike sharing system in America.

At the international level, Martha was Deputy Head of the World Water Council; President of Network of Environmental Management Authorities in Cities in Latin America and the Caribbean (2009–2010); and Vice-President of ICLEI – Local Governments for Sustainability (2009–2014). She is a member of the UNESCO Advisory Committee of Experts on Water and Human Settlements. In May 2018, she was elected as President of the first session of the UN-Habitat Assembly.

Since 1 December 2018, she has been Deputy Minister for Multilateral Affairs and Human Rights at the Ministry of Foreign Affairs.
Steve Strongin - Head of Global Investment Research, Goldman Sachs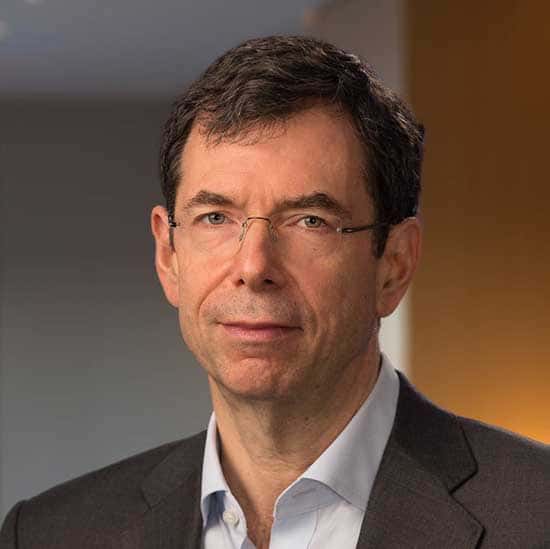 Steve Strongin is head of Global Investment Research at Goldman Sachs. He is a member of the Management Committee, Firmwide Client and Business Standards Committee, and Firmwide Reputational Risk Committee. Steve is also co-chair of the Firmwide Technology Risk Committee.
He previously served as global head of strategy research and co-chief operating officer of Global Investment Research, as well as global head of commodities research. Steve joined Goldman Sachs in 1994 and was named managing director in 1998 and partner in 2002.
Prior to joining the firm, Steve spent 12 years at the Federal Reserve Bank of Chicago, most recently as the director of monetary policy research. Previously, he was an economist at the Center for the Study of Economy and State at the University of Chicago and a researcher at PanHeuristics, a think tank focused on military strategy and energy policy.
Steve serves as a director on the boards of Ocean Conservancy and New York City's Fund for Public Schools. In addition, he is a member of the Visiting Committee to the College at the University of Chicago and the Advisory Board to the RAND Center for Corporate Ethics and Governance.
Steve earned undergraduate and graduate degrees in economics from the University of Chicago and a graduate degree in management from Northwestern University's Kellogg School of Management.
Mark Watts - Executive Director, C40 Cities Climate Leadership Group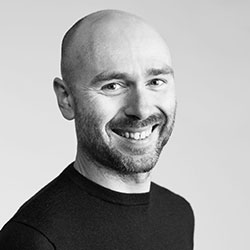 Mark has served as Executive Director of C40 Cities since December 2013, during which time the organization has grown from 63 to 96 of world's greatest cities, and from 40 to over 200 staff across the globe. From inception, C40's mission has been to be a high ambition leadership group, driving the world to avoid a climate crisis through the actions and leadership of the mayors of the world's leading cities. In 2016, C40 became the first major organization to insist that a 1.5-degree target was essential rather than aspirational (through our Deadline 2020 program). Prior to joining C40 Cities, Mark was director at pioneering engineering and design firm, Arup, and before that was a senior adviser to the mayor of London, in which role the London Evening Standard described him as "the intellectual force behind Ken Livingstone's drive to make London a leading light of the battle against global warming." He reports to C40 Chairperson and Mayor of Los Angeles, Eric Garcetti, and C40 Board President, Mayor Michael R. Bloomberg. He believes that work should be fun, but that there is always time for music, narrowboats, and places you can get to by bicycle.
2018 - 2019 JURY PRIZE
The distinguished Jury, chaired by Stephen M. Ross, will draw on their diverse experiences and expertise to select the first recipient of the WRI Ross Prize for Cities.