2020-2021 Finalist
London's Ultra Low Emission Zone
"Ensuring clean air is a right, not a privilege"
Location
London, United Kingdom
THE PROBLEM
Toxic air pollution is a public health, environmental and social justice issue, with people in the poorest parts of London suffering the worst effects despite being the least likely to own a car.
The Big Idea
Establish the world's toughest driver-pays low emission zone to encourage residents and businesses to switch to cleaner vehicles, public transport, and walking and cycling.
Life Changing Impact
Reduced toxic emissions from road transport, expanded low-emission public transport and non-motorized mobility options, and decreased disparities between the most and least deprived areas.
Ripple Effect
Invested in low-emissions public transport and sustainable mobility infrastructure across London and inspiring other UK cities to roll out air quality interventions, from pedestrian and cycling infrastructure to car-free days.
The Greater London Authority's Ultra Low Emission Zone (ULEZ) is the culmination of almost two decades of ambitious road user charging policies aimed at reducing air pollution and traffic congestion, as well as complementary investments in public transportation and sustainable mobility infrastructure. Currently covering all of central London, the ULEZ requires drivers to meet strict vehicle emissions standards or pay a daily charge, encouraging Londoners and businesses to switch from heavily polluting vehicles to cleaner modes of transport.
The past three decades have heralded unprecedented growth for London, transforming it once again into a preeminent global financial center. But the city's regeneration has had drawbacks: traffic congestion has increased and air pollution has remained stubbornly high for some residents. In 2013, a municipal audit revealed that low-income communities were exposed to about a quarter more nitrogen dioxide (NO2) pollution than average and communities of color were exposed to 16-19% more NO2 pollution than average. With its significant negative impacts on human health, air pollution in London is not just an issue of climate change, but also one of social justice.
In 2016, Mayor Sadiq Khan was elected on a platform that prioritized improvements to air quality. The ULEZ builds on initiatives developed in successive administrations, including the congestion charging zone, which places a daily fee on drivers entering central London, followed by the Low Emission Zone, which applies a charge to all heavy-duty vehicles that do not meet certain emissions standards. The ULEZ is designed to specifically address transport emissions, the biggest source of air pollution in the city, by requiring all vehicles to meet strict emissions standards 24 hours a day, seven days a week or pay a daily charge.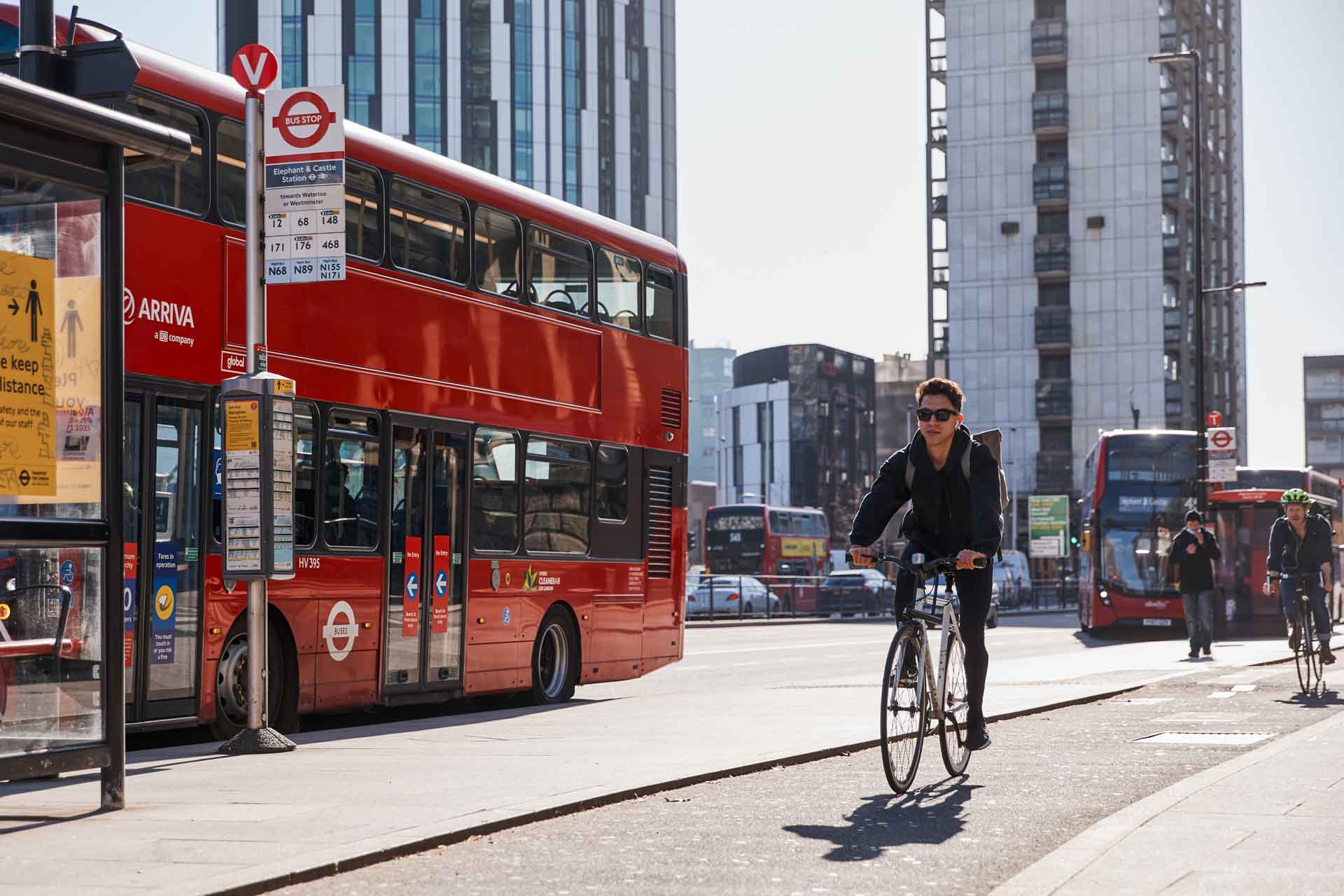 To ensure the ULEZ would benefit all Londoners and especially those most affected by air pollution, Mayor Khan's administration conducted a range of audits to project its environmental, economic and health benefits. Insights from these reports fed into consultations with local communities and helped build support for both the ULEZ and the city's wider fight against air pollution. Aware that switching to less-polluting vehicles presents a heavier burden for low-income and disabled residents as well as small business owners, the mayor created a fund of over $60 million to help these populations scrap their older cars and reinvest in ones that meet ULEZ requirements. All revenue from the ULEZ and the other charging policies are reinvested into London's public transport system to incentivize a citywide shift towards lower-emissions options.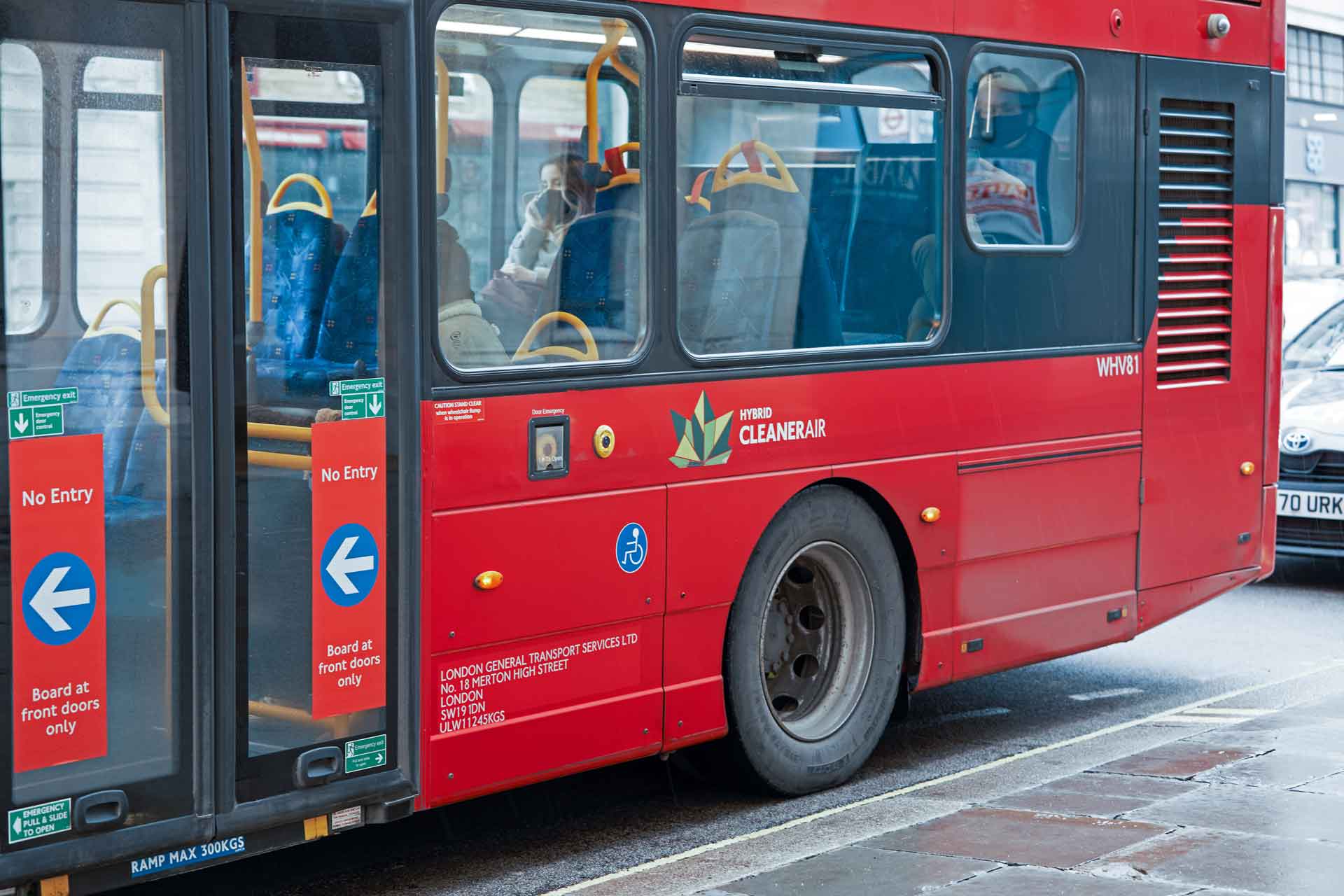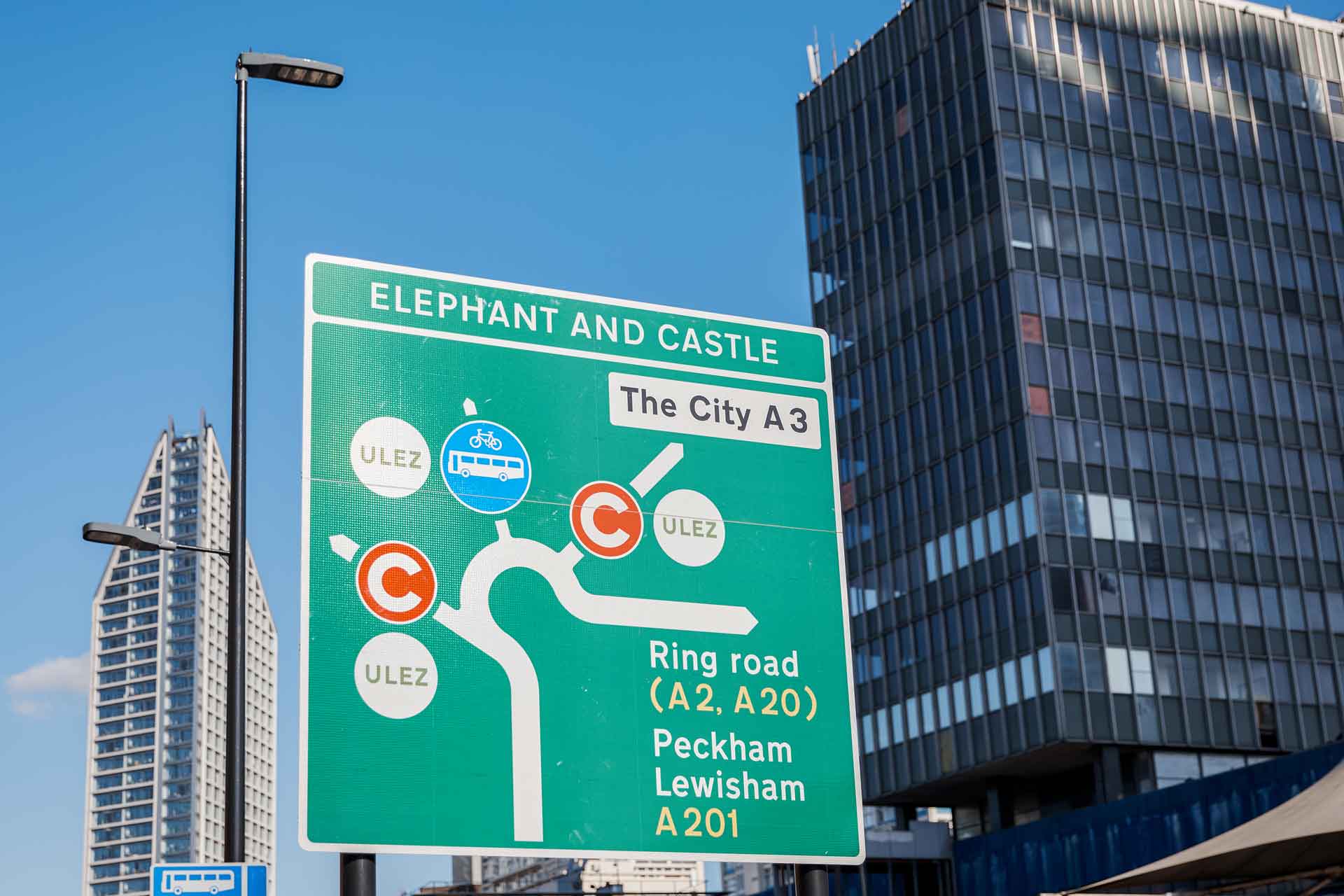 While the ULEZ stands on its own in terms of ambition, it is also part of a broader package of measures to tackle transport pollution in London. To address emissions from public transport, the GLA identified 12 pollution hotspots that needed immediate attention and replaced buses in these areas with those that either meet or exceed ULEZ standards. By the end of 2020, the entire bus fleet was retrofitted or replaced to meet these standards. The city has also invested in expanding its electric bus fleet and rolled out thousands of electric taxis along with vehicle charging infrastructure. Other efforts have included car-free days and the School Streets program, which closes roads around schools to vehicle traffic at pick-up and drop-off times to encourage walking and cycling. So far over 380 School Streets have been implemented, and there has been a 97% reduction in schools located in areas exceeding legal pollution limits.
In an effort to ensure that the city's recovery from COVID-19 does not depend on polluting private vehicles, the GLA established the Streetspace for London plan, supporting boroughs in installing temporary infrastructure and policies to help make streets safer for pedestrians and cyclists, while promoting active mobility.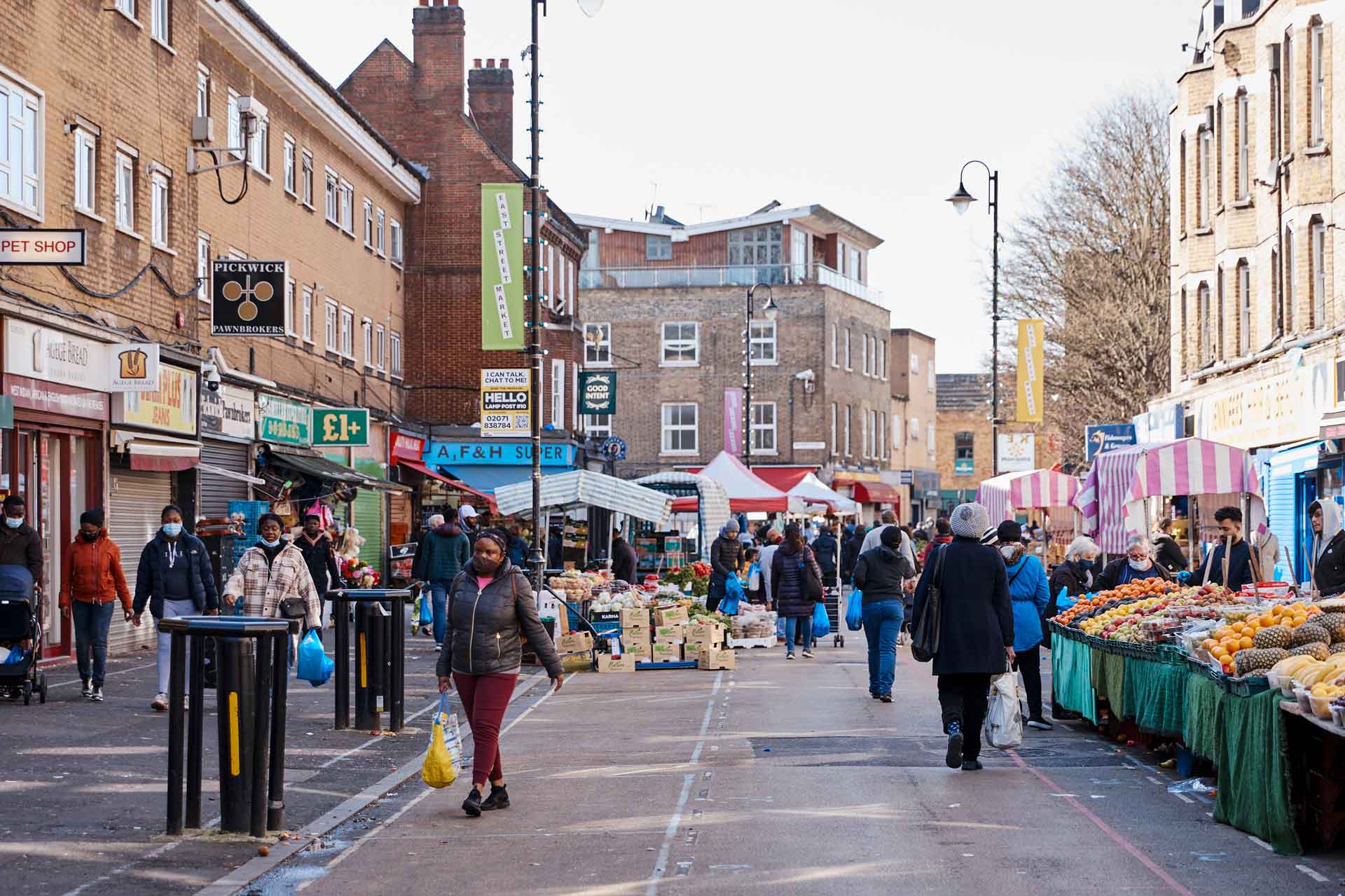 London's commitment to reducing emissions and improving air quality has spurred nationwide action. The GLA is engaging in knowledge sharing activities about the ULEZ, the scrappage scheme and London's wider air quality agenda through national air quality summits with city leaders from the UK. It has also hosted meetings with the World Health Organization to disseminate knowledge internationally.
By The Numbers
Cleaner air for the 3.8 million residents of inner London
Reduced roadside NO2 pollution by 44% in first 10 months
94% reduction in people living in areas of illegal levels of NO2
$60 million vehicle scrappage fund
for low-income residents
44,100 fewer polluting vehicles in the ULEZ every day
97% fewer schools in areas exceeding
legal pollution limits
2020-2021

SUBMISSIONS
262 SUBMISSIONS
160 CITIES
54 COUNTRIES
6 LANGUAGES