2021-2022 Finalist
The 15-Minute City
"Urban necessities on everyone's doorstep"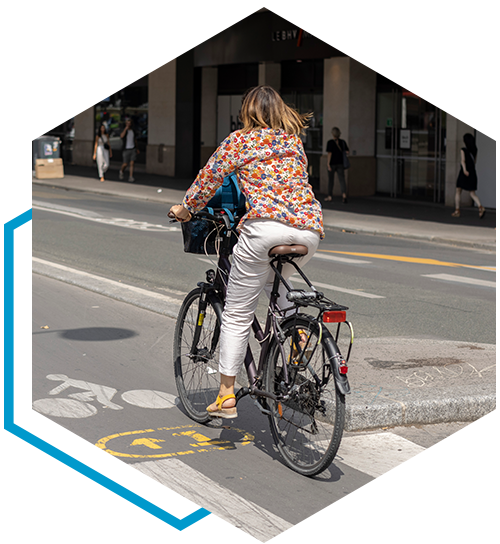 THE PROBLEM
The climate emergency, spiraling inequality and the COVID-19 pandemic are all crises facing cities today. In Paris, the pandemic struck just as local government made ambitious commitments to reduce greenhouse gas emissions by 100% by 2050, while promising to increase residents' well-being, employment opportunities and the equitable distribution of benefits across the city.
The Big Idea
Bring services, amenities and opportunities closer to people's homes to build support for an ambitious portfolio of public interventions, investments and reforms.
Life Changing Impact
Residents benefit from improved public and non-motorized mobility options, increased local economic activity, green areas, reduced travel times, improved amenities, lower pollution and traffic congestion, and are able to participate in setting public budgets for local projects.
Ripple Effect
The project's vision and Paris' implementation of it have inspired leaders globally by providing an attractive and tangible urban future adapted to climate, economic and other disruptions.
Guided by scientists from Chaire ETI at the Sorbonne Business School, the Mayor of Paris created and adopted the compelling "15-Minute City" concept to unite and propel a progressive urban reform portfolio. Spanning a wide range of public interventions and investments across mobility, housing, economic development, education and culture, Paris' ambition has sparked a global movement to tackle car dominance, climate change and urban inequality simultaneously.
In 2016, Professor Carlos Moreno of Chaire ETI coined the term "15-Minute City" to describe a city which localizes the main aspects of urban life – work, housing, food, health, education, culture and leisure – within a short distance of people's homes.
In 2019, Mayor Anne Hidalgo adopted the 15-Minute City concept to spark momentum for her policy agenda consisting of a range of social, economic, and environmental public reforms, interventions, and investments.
Following pilots in three Parisian districts between 2017-2019, the first measures included opening schoolyards on weekends, converting single use buildings to mixed uses, pedestrianizing school streets, and helping local shops with rent affordability.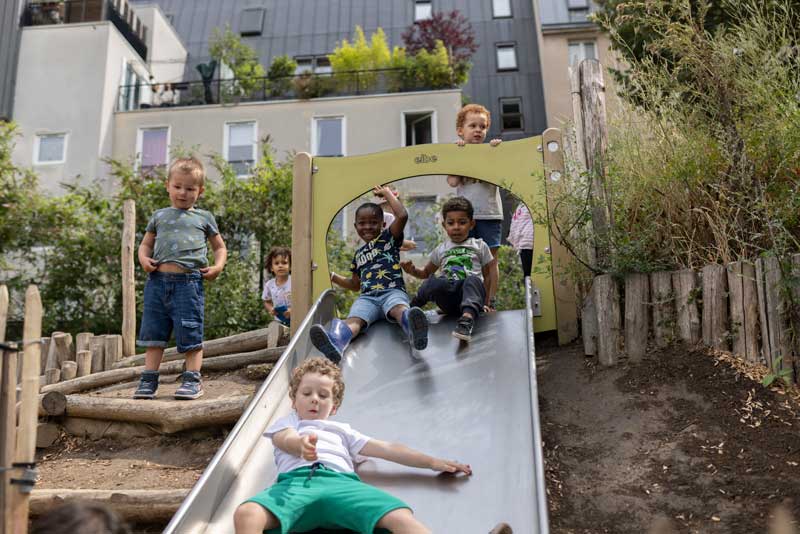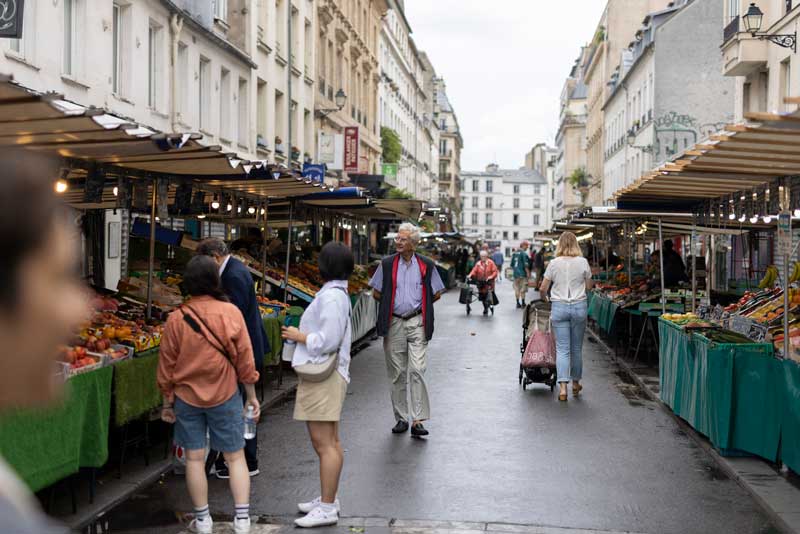 A portfolio of small-, medium- and large-scale interventions is being implemented, including making permanent temporary bike freeways created during the pandemic ("coronapistes"), participatory budgeting, decentralized decision-making, and other mixed-use, climate, and community-friendly projects.
Since March 2020, the 15-Minute City has become a global movement influencing many cities in France and beyond, as well as leading urbanists and international urban actors, and sparked a range of local adaptations.
By The Numbers
12 new pedestrian squares
7 new urban forests and 1 urban park converted from roadway (Rives de Seine)
180 pedestrianized school streets and open schoolyards
$80 million allocated through participatory budgeting
Inspired countless cities in France and the world
2021-2022

SUBMISSIONS
260 SUBMISSIONS
155 CITIES
65 COUNTRIES