2021-2022 Finalist
The Urban Wage Employment Initiative – MUKTA
"A rapid response with lasting impacts"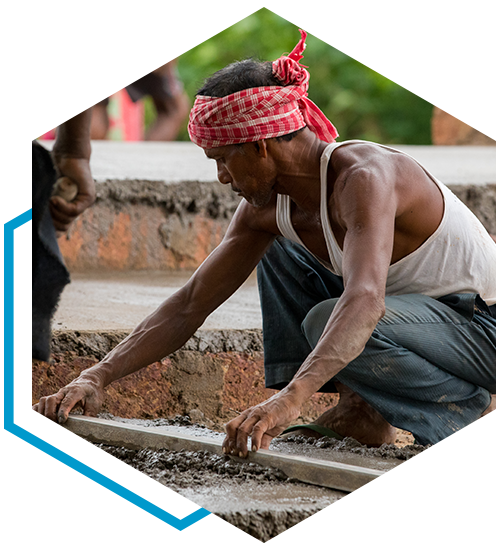 Location
Odisha State, India
THE PROBLEM
The onset of COVID-19 upended city life across the world and accompanying disruptions pushed up to 95 million people into poverty. In the state of Odisha, India, lockdowns imposed during the pandemic created an acute unemployment and poverty crisis among the urban poor.
The Big Idea
Work with existing civil society groups and adapt public sector procurement processes for the rapid creation of a mass jobs and infrastructure program for the urban poor, informal workers and migrant laborers.
Life Changing Impact
Communities across Odisha benefit from resilient, climate-sensitive community assets and new infrastructure while the urban poor receive immediate wages.
Ripple Effect
The emergency program has been institutionalized into a permanent urban employment program and inspired replication on a massive scale, including being held up as a national exemplar.
The Housing and Urban Development Department of the Government of Odisha responded to India's nationwide COVID-19 lockdown – the world's largest – by working with existing community networks to create mass employment opportunities for the urban poor, informal and migrant laborers.
In early 2020, a million migrant workers returned to Odisha after India's nationwide COVID-19 lockdown ground economic activities to a halt.
The Government of Odisha created the Urban Wage Employment Initiative to provide rapid-response employment opportunities for urban poor workers whose livelihoods were disrupted by the crisis.
To date, workers across Odisha's 114 cities have been employed to implement 22,500 climate-sensitive building projects including drain desilting, green cover, rainwater harvesting, community centers, sanitation activities and public space development.
In a departure from the traditional process of tendering public works, local authorities were guided by Odisha's Housing and Urban Development Department to work directly with community groups, slum dwellers associations and women's self-help groups to deliver construction projects in local communities.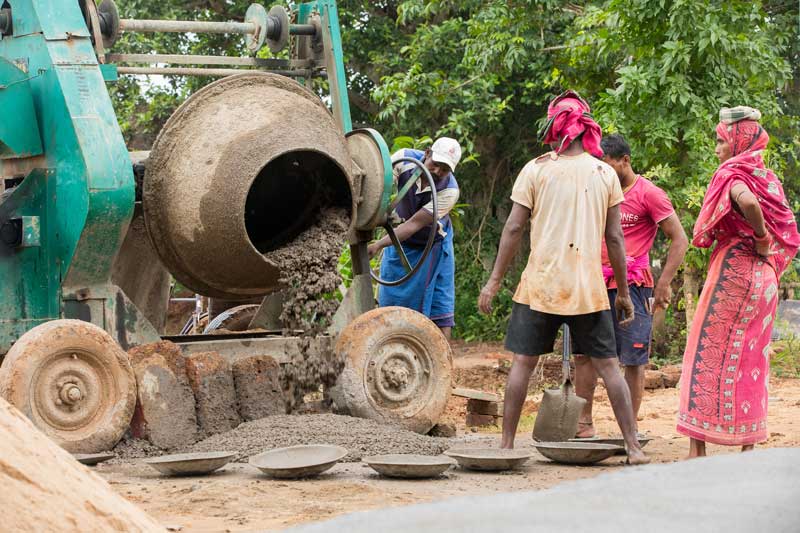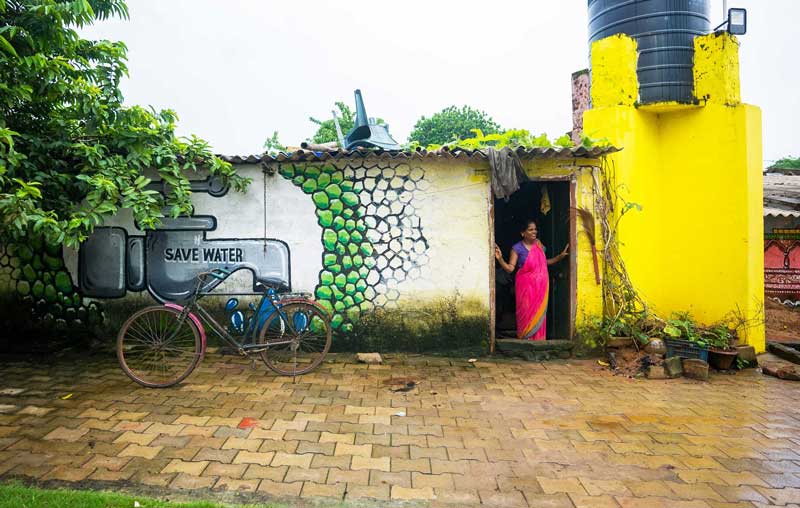 Success of the initial emergency Urban Wage Employment Initiative program led to the creation MUKTA in 2021, an institutionalized and longer-lasting urban employment program. The program has been replicated across four Indian states and commended by the Indian government.
By The Numbers
22,500 projects worth $26 million, including drain desilting, green cover, rainwater harvesting, community centers, sanitation activities, public space development
5,368 women's groups as implementation partners
438 slum dwellers associations as implementation partners
700,000 urban poor and migrant workers directly benefitted from $12 million in wages paid
7 million city dwellers from public projects
87% of slums impacted and all of Odisha's 114 urban local bodies
2021-2022

SUBMISSIONS
260 SUBMISSIONS
155 CITIES
65 COUNTRIES