2021-2022 GRAND PRIZE WINNER
Todos al Parque
"Green neighborhoods revitalizing the city"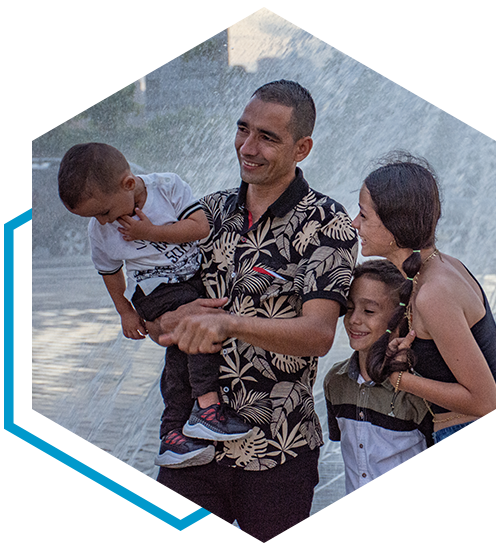 Other Contributors
Agencia Distrital de Infraestructura, Siembra Barranquilla, Puerta de Oro, Empresa de Desarrollo Caribe
Location
Barranquilla, Colombia
THE PROBLEM
Economic stagnation and associated disinvestment and decline in health and safety are common problems for cities worldwide. Ten years ago, Barranquilla was stagnating economically with 43% of its residents living in poverty. Over 60% of neighborhoods lacked quality public spaces, causing issues with health, safety and environmental sustainability.
The Big Idea
Rebuild trust in local institutions and public safety by investing in parks and public greenspaces across the city using a participatory design process with local residents to meet every neighborhood's needs.
Life Changing Impact
93% of households now have a green public space within an 8-minute walk. Parks now serve as safe public places and revitalized community hubs.
Ripple Effect
Grown over 10 years to include all areas of the city, spawned innovative public-private partnerships, and inspired several other South American cities to promote investment in green public spaces and infrastructure.
The mayor's office of Barranquilla, a medium-sized coastal Caribbean city, addressed decades-long economic decline and stagnation by recovering parks and plazas through a co-design process with local residents. Todos al Parque shows that inclusive investment in safe, green, healthy public spaces is an effective strategy for developing the economy, empowering marginalized groups, and building trust in public institutions.
A decade ago, Barranquilla lacked quality public spaces and neighborhoods with neglected parks and public spaces were prone to crime, poor health outcomes and limited social cohesion.
In 2011, the Mayor's Office of Barranquilla launched Todos al Parque as an effort to recover public spaces through participatory and equitable process.
The needs of children, the elderly and people with reduced mobility were taken into account in park design including the location of specific furniture, access ramps and paths without steps.
Policy and institutional changes have allowed the program to transcend four separate administrations and led to the creation of innovative private-public partnerships to ensure the program's sustainability.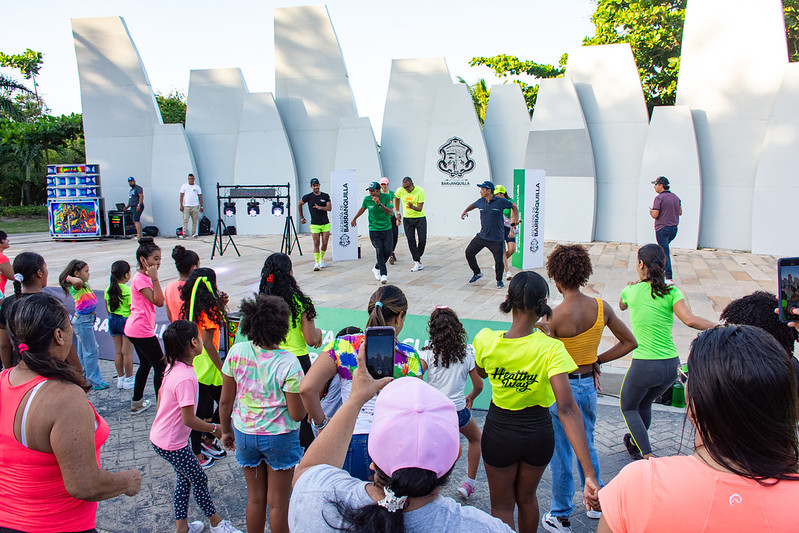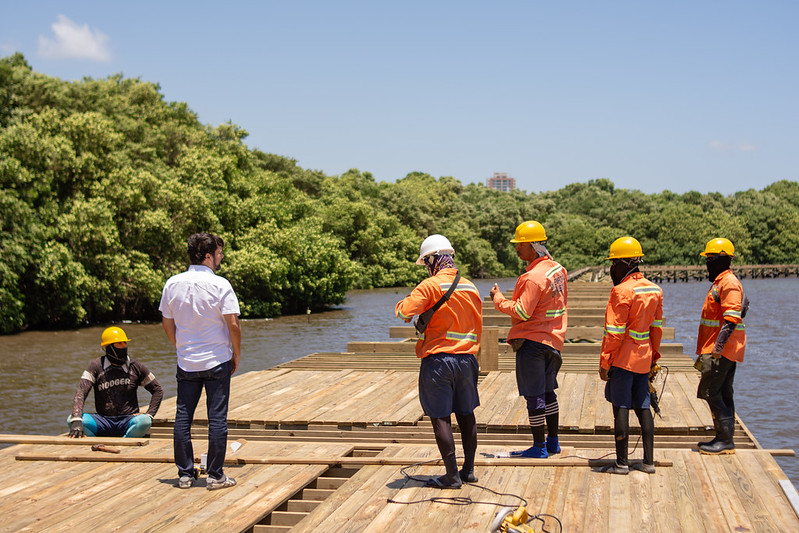 City planning has been reshaped, with Barranquilla launching a long-term plan for the next 80 years ("Barranquilla 2100"), where the recovery of public spaces is an instrument of urban and social transformation.
Todos al Parque today reaches all neighborhoods in the city. Based on the model, Barranquilla became Colombia's first "BiodiverCity" and founded a network of 8 South American cities to share best practices.
By The Numbers
93% of households with green public space within 8-minute walk
1,453,620m2 of public space recovered
188 neighborhoods included, complete citywide coverage
2021-2022

SUBMISSIONS
260 SUBMISSIONS
155 CITIES
65 COUNTRIES