2018-2019 Finalist
Eskişehir Urban Development Project
"Reinvigorating a river and a city"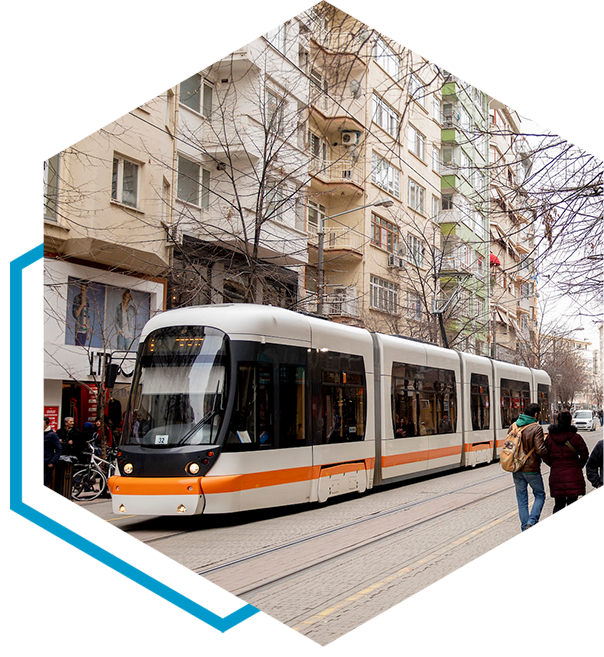 Location
Eskişehir, Turkey
THE PROBLEM
Congestion and pollution reached a breaking point, punctuated by natural disaster and post-industrial economic decline. Many cities worldwide struggle with declining industrial activity, including job loss, population shrinkage and declining livability.
The Big Idea
Leverage natural and intellectual resources to redefine the city's narrative through interwoven investments in natural, physical and cultural infrastructure.
Life Changing Impact
Improved disaster resilience and access to economic opportunity and leisure for all residents, while significantly boosting local businesses.
Ripple Effect
Catalytic investments unlocked a virtuous cycle, changing residents' and visitors' perception of the city as a modern and bustling university town.
The Eskişehir Urban Development Project is a three-part investment package spearheaded by the Eskişehir Metropolitan Municipality. It is widely regarded as the catalyst for a citywide turnaround. Taking as an entry point accessibility for users with special needs, the elderly and young families, it's improved quality of life for a remarkable cross-section of the city.
A 20th-century industrial boom and rapid population growth drove Eskişehir into unmanaged expansion and traffic congestion. Industrial and domestic waste had turned its main waterway, the Porsuk River, into a foul-smelling, frequently flooding open sewer in the 1990s. By the time a 7.8 magnitude earthquake struck in 1999, industrial activity in Eskişehir had declined and left a city choked with environmental damage and vehicle traffic, with low quality of life and few prospects for change. The earthquake, which killed 37 people and caused extensive damage across the city, also exposed alarming decay of critical infrastructure, particularly the Porsuk's pedestrian and vehicle bridges.
Newly elected Mayor Yılmaz Büyükerşen seized this moment to rally the community around a new vision for Eskişehir. Through consultations with local universities, civil society groups, NGOs, elected officials, industry representatives and others, the administration identified key priorities and pursued an integrated program of redevelopment to rehabilitate the Porsuk River, implement a light rail system, and fix the city's wastewater infrastructure.
In 2001, despite an economic crisis in Turkey, the Eskişehir municipality managed to secure financing from the European Investment Bank, the Nordic Investment Bank and the Dutch bank ABN AMRO. The mayor and his appointees formed a project delivery unit of technical, financial, engineering and accounting professionals who liaised between the municipality, the water and sewage administration, and the European Investment Bank.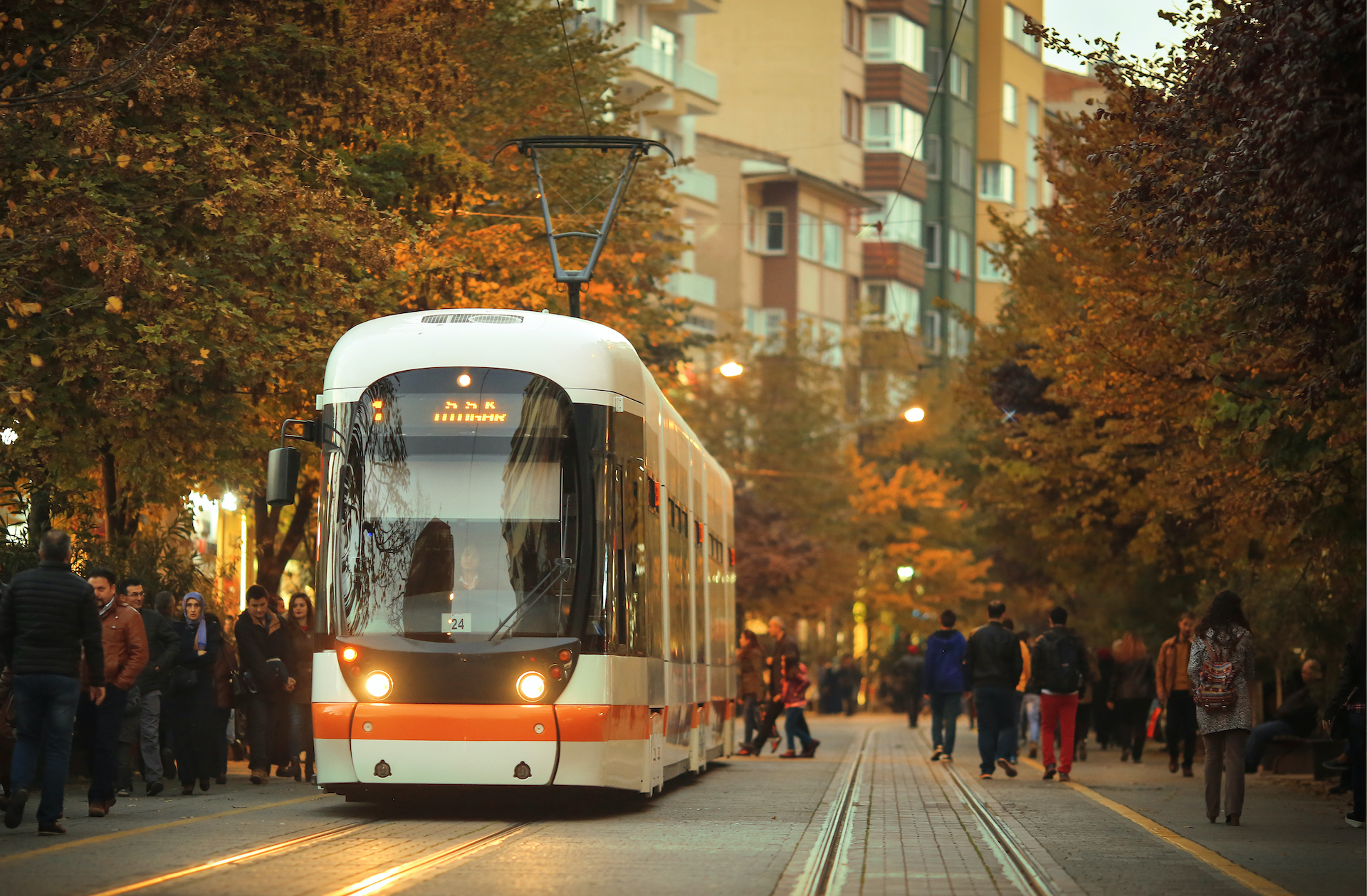 They wasted no time getting to work. It took less than two years to construct the first line of Eskişehir's light rail system, EsTram. The municipality also pedestrianized two streets in the city center and improved access for users with special needs, the elderly, and young families via sidewalk and bridge redesigns and at-level boarding stations for the tram. Although both pedestrianization and the tram faced initial opposition by many residents, popular opinion quickly shifted after implementation. Subsequent extensions of both projects were driven by popular demand.
By 2009, the municipality had stabilized, renovated and strengthened the Porsuk riverbed, its irrigation canals, and pedestrian and vehicle bridges. After draining the river of toxic mud and debris, flood locks were installed to improve resilience to heavy rains. New sewage channels were set apart from the main river.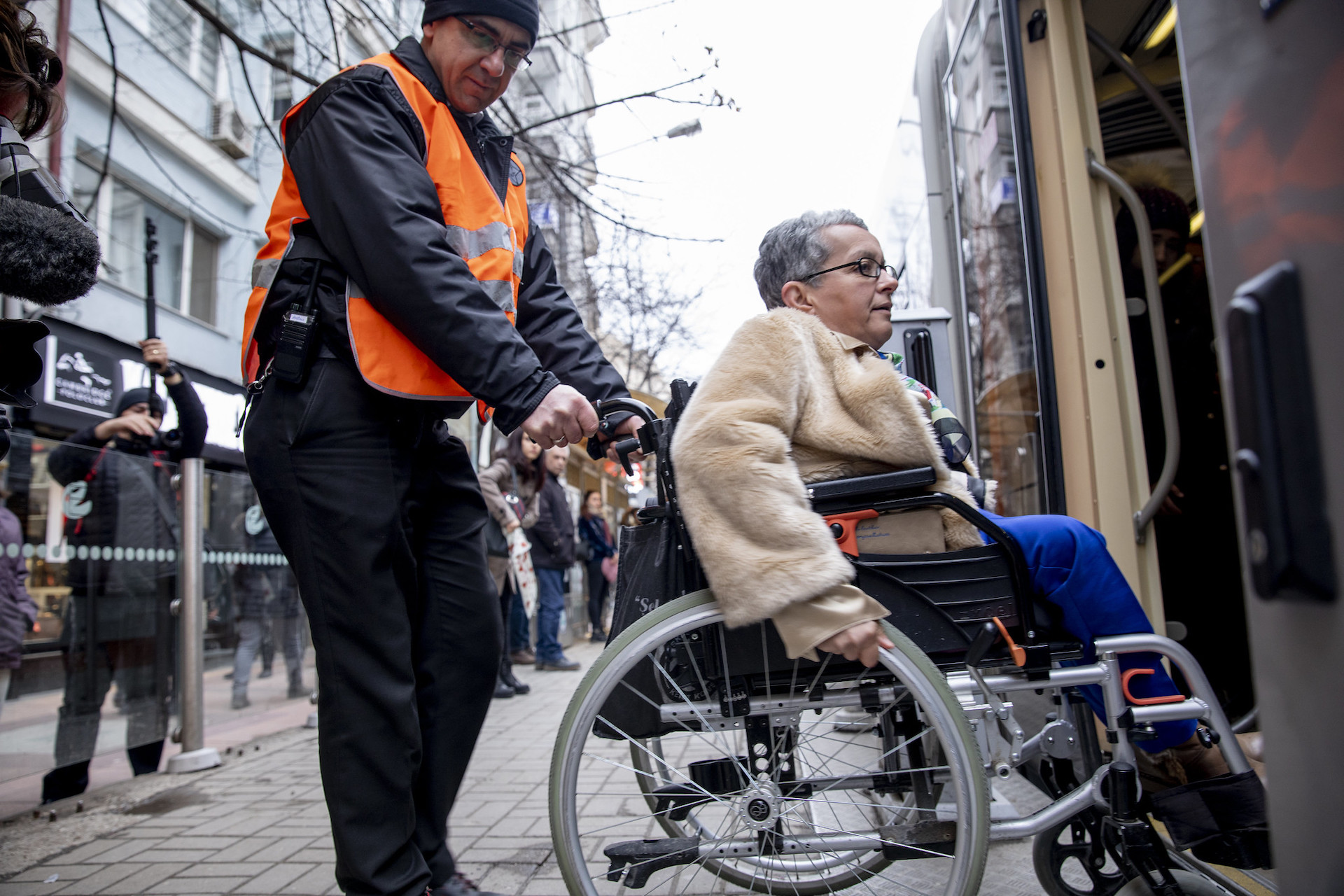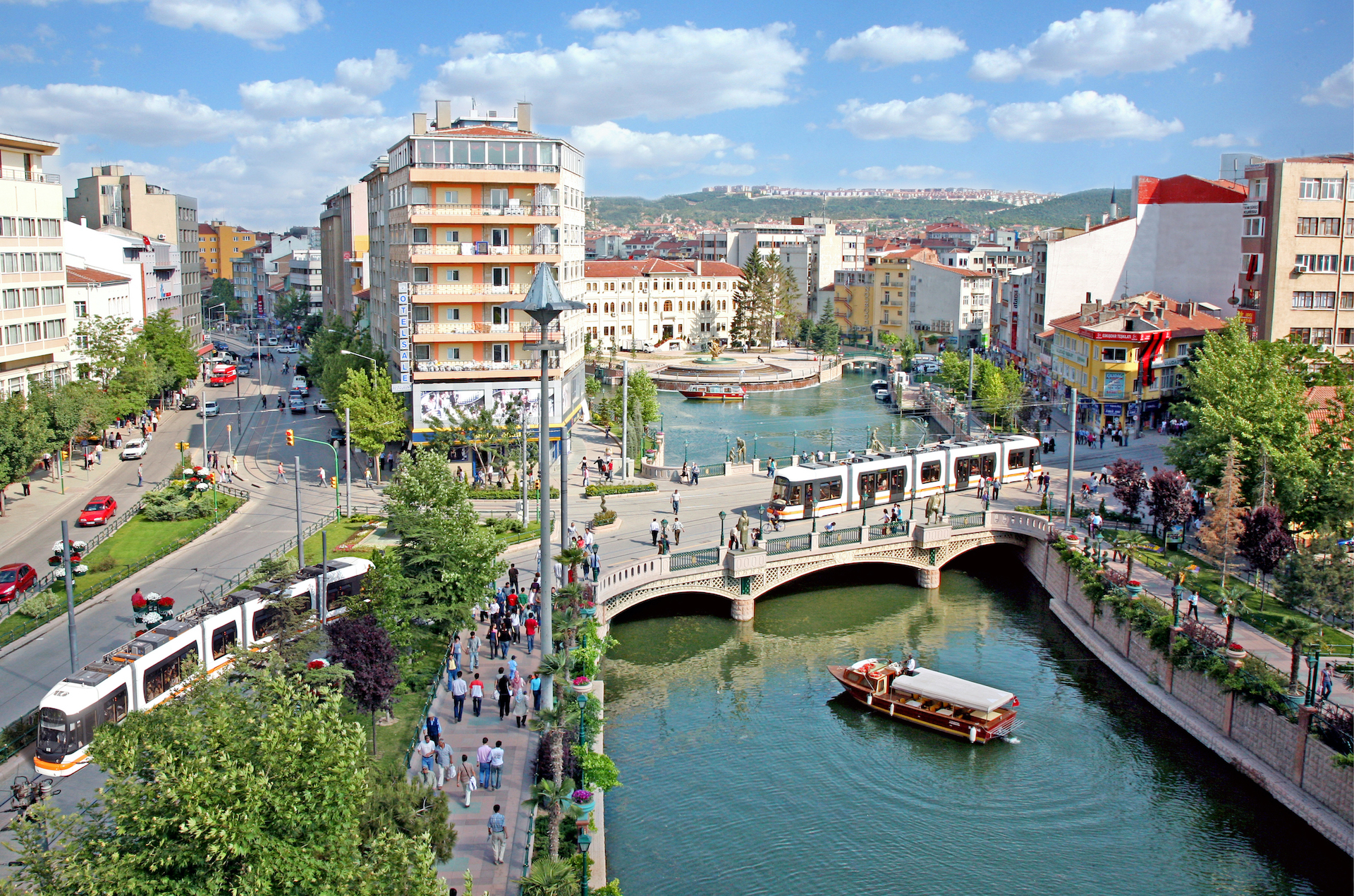 Finally, Mayor Büyükerşen led the Eskişehir Metropolitan Municipality in another series of public projects to greatly expand urban green space through a series of new parks and cultural areas in 2010, including the Sazova Science Art and Culture Park and Kentpark. Combined with the pedestrianization, transport and river work, these efforts created an interwoven set of natural and human-made infrastructure for the benefit of all residents.
By The Numbers
39 kilometers of new electric tram lines
Tram lines move 130,000+ people per day
215% increase in green space per resident
2018-2019

SUBMISSIONS
193 SUBMISSIONS
120 CITIES
41 COUNTRIES
6 CONTINENTS