2018-2019 Finalist
Warwick Junction
"Co-creating a more inclusive city"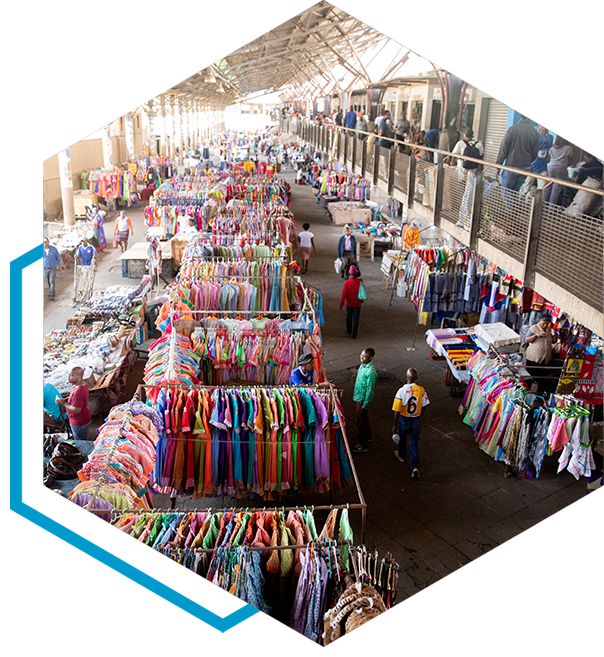 Other Contributors
Thekwini Municipality
Location
Durban, South Africa
THE PROBLEM
Durban's public transit node and market was a congested, crime-ridden and neglected no-go zone following years of disinvestment and marginalization of informal workers. Informal workers represent 50-80% of urban employment globally.
The Big Idea
Use inclusive urban design, legal advocacy and community empowerment to bring together local public institutions and informal traders' associations in the co-creation of safe and accessible public spaces.
Life Changing Impact
Improved the livelihoods and capacities of informal workers and created a city that is more responsive to its residents and businesses – formal and informal.
Ripple Effect
Empowered informal workers, legitimized street trading and influenced other cities where street markets and public spaces are a backbone of local commerce.
Each day, nearly half a million people flow through Warwick Junction, a central transit hub in inner-city Durban. Wedged between the train station, taxi ranks and three major roadways, nine historic markets offer commuters and shoppers wares ranging from fresh produce and prepared food to medicines, music and textiles.
Asiye eTafuleni (AeT), whose name translates from Zulu to "bring it to the table," has been bridging the gap between informal workers and the eThekwini Municipality, which covers Durban, for over a decade. By combining research, advocacy, outreach and leadership training, it has improved public space in Warwick Junction and helped the markets survive threats of redevelopment.
Under apartheid planning, Warwick Junction was the black entrance to an all-white city. It was intentionally designed to discourage free-flowing movement and black informal traders faced harassment and displacement. From 1997-2000, AeT's co-founders, Richard Dobson and Patric Ndlovu were involved as leading figures in the city's Warwick Junction Urban Renewal Project. The project pioneered a new approach to managing the area that was a radical shift from previous tactics grounded in heavy policing. Working across municipal departments and involving informal workers, the city began investing in infrastructure upgrades in key parts of the hub. It set up a project office in the heart of the markets that also served as a space for traders to hold meetings among themselves and with municipal staff.
But by 2008, Dobson and Ndlovu saw a declining commitment by the municipality to continue the inclusive approach they had developed. They left government and founded AeT. Their first test came in late 2008, when the municipality announced its intention to replace one of Warwick Junction's markets, the Early Morning Market, with a shopping mall in preparation for the 2010 World Cup. AeT supported informal worker protests in response. After months of traumatic and sometimes violent clashes to dislodge traders, as well as legal challenges by the Legal Resources Centre, supported by AeT, the municipality withdrew its plans. Losing the Early Morning Market would have affected thousands of livelihoods and the resistance effort took a significant toll on businesses as well.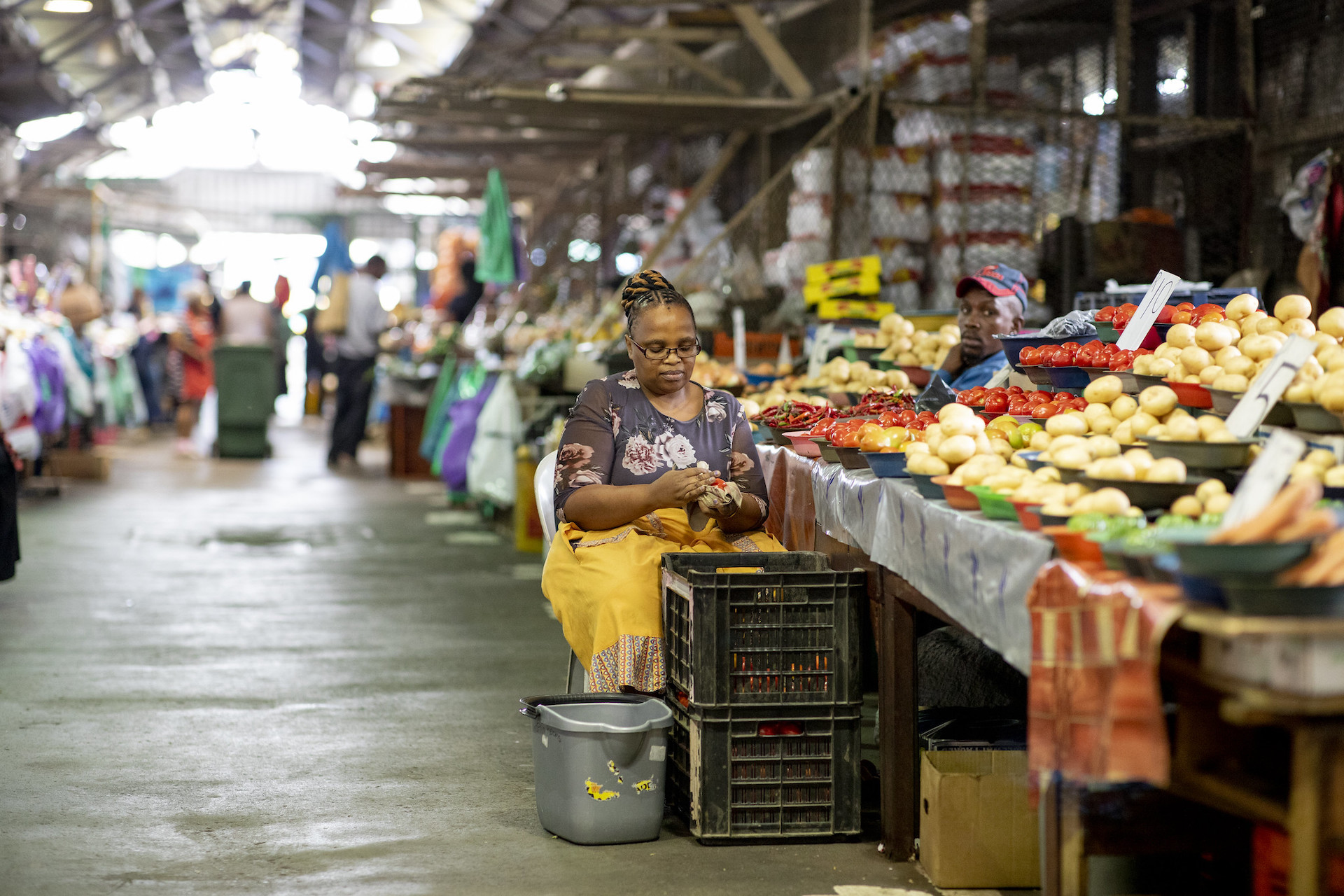 After the successful resistance, AeT worked to bridge the gap between the local authority and informal workers, adapting their working style to meet the changing realities of the area and city administrations. Much of the work centered around facilitating collaborative redesigns of the area's infrastructure, from new roofing and safer cooking areas to public toilets and First Aid and recycling stations. AeT also initiated community empowerment projects to help traders advocate for their rights and participate in municipal decision-making processes.
As the World Cup approached, AeT launched "Markets of Warwick" tours, led by traders, to welcome tourists into the area as well as locals. Partnerships with international organizations and universities also contributed to destigmatizing Warwick and spreading lessons learned.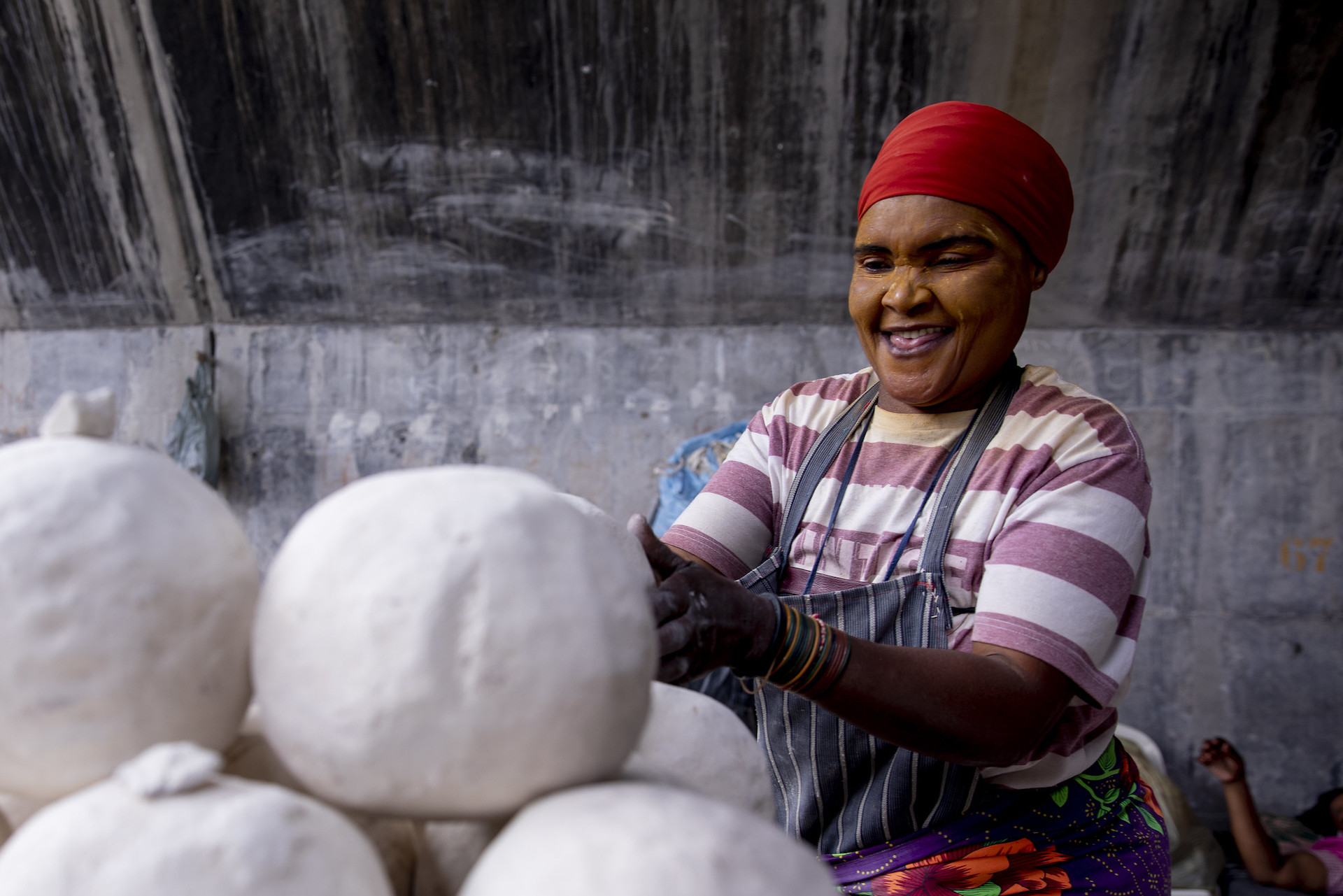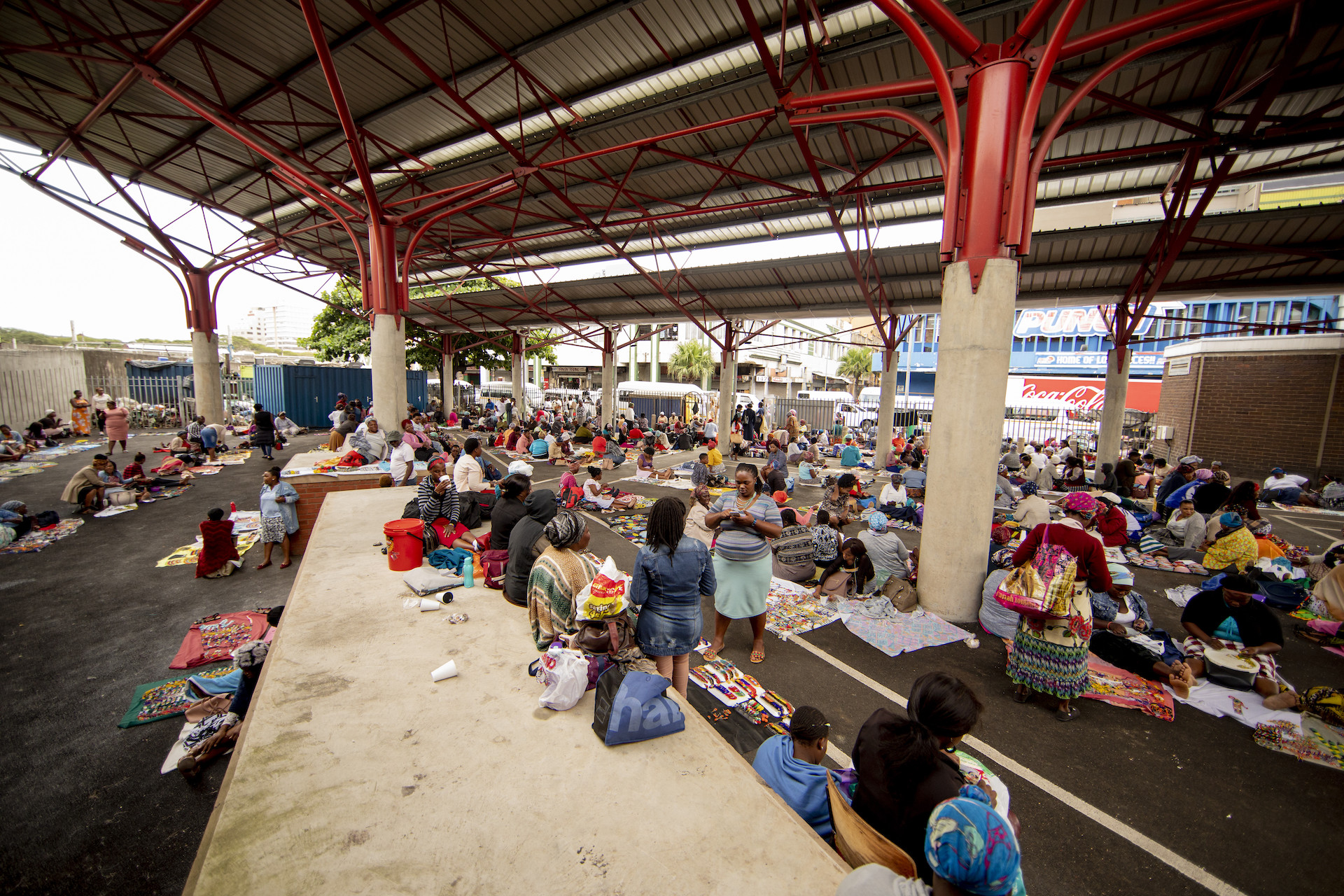 Challenging and influencing the municipality's public space policies has been another central part of AeT's work. Since 2009, a partnership with the Legal Resources Centre has allowed AeT to provide workers with pro-bono legal expertise and representation. In response to a joint suit filed by both organizations, the Durban High Court ruled in 2014 that impounding the goods of informal traders is unconstitutional, setting a landmark legal precedent that effectively legitimized vendors' activities in Warwick Junction.
By The Numbers
Durban has approved 8 projects proposed by informal workers
Efforts have directly affected 6,000-9,000 daily traders plus their families
450,000+ people pass through the market daily
30 tons of cardboard recycled daily
2018-2019

SUBMISSIONS
193 SUBMISSIONS
120 CITIES
41 COUNTRIES
6 CONTINENTS