2018-2019 Finalist
SWaCH Pune Seva Sahakari Sanstha
"Integrating informal workers for cleaner streets"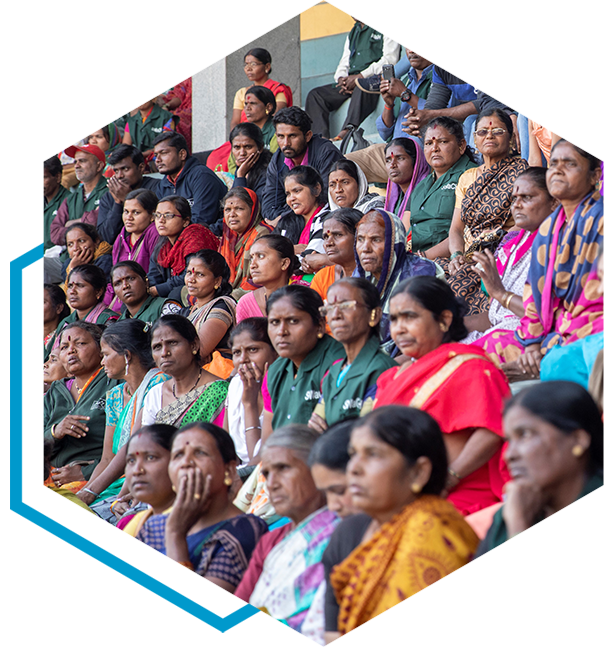 Other Contributors
Pune Municipal Corporation, Kagad Kach Patra Kashtakari Panchayat, SNDT Women's University Adult and Continuing Education Department, Waste Matters Consortium, Sanskriti Menon Centre for Environment Education, Ranjit Gadgil of Parisar
Location
Pune, India
THE PROBLEM
Open dumping of municipal solid waste created a growing public health crisis, while informal waste pickers & faced harassment. Approximately 30-60% of all urban solid waste in developing countries is uncollected.
The Big Idea
Turn the existing informal workforce into respected service providers to efficiently bridge a municipal service delivery gap while destigmatizing a marginalized population.
Life Changing Impact
Improved livelihoods of informal workers, quality of life for residents and municipal service delivery for the city, including to slum households that previously had none.
Ripple Effect
Provided a pro-poor alternative to centralized waste collection that has not only changed perceptions of a major marginalized population but influenced local and national policy change.
SWaCH Pune Seva Sahakari Sanstha (SWaCH) is a fully member-owned waste pickers' cooperative that counts more than 3,500 members, most of whom are women and Dalits, formerly known as "untouchables." The first of its kind in India, SWaCH is supported by the Pune Municipal Corporation and grew out of the local trade union for waste pickers, Kagad Kach Patra Kashtakari Panchayat (KKPKP).
Like many of India's fast-growing, industrializing cities, Pune faced a looming public health crisis in the 1990s. Open dumping of solid waste led to unsafe conditions, pests and excessive landfilling. In 2000, following a landmark public interest case in India's highest court, the national government mandated household waste segregation and door-to-door collection. But few cities were prepared to implement these changes. In Pune, door-to-door services covered only 7% of households.
The waste pickers of Pune, however, had an advantage. Though marginalized and frequently harassed like other waste pickers in India, they had organized into the KKPKP trade union in 1993. In 2005, with the Pune Municipal Corporation's backing, KKPKP launched a pilot program to begin testing door-to-door collection to meet the national law's mandate. In what would become SWaCH, 1,500 waste pickers moved out of landfills to begin providing direct services to 150,000 households a day.
The pilot was a success, sparking SWaCH's formal establishment in 2007. SWaCH signed its first agreement with the Pune Municipal Corporation in 2008: its members would extend door-to-door solid waste collection to at least 50% of Pune, and the city would fund administrative staff time, equipment and health benefits.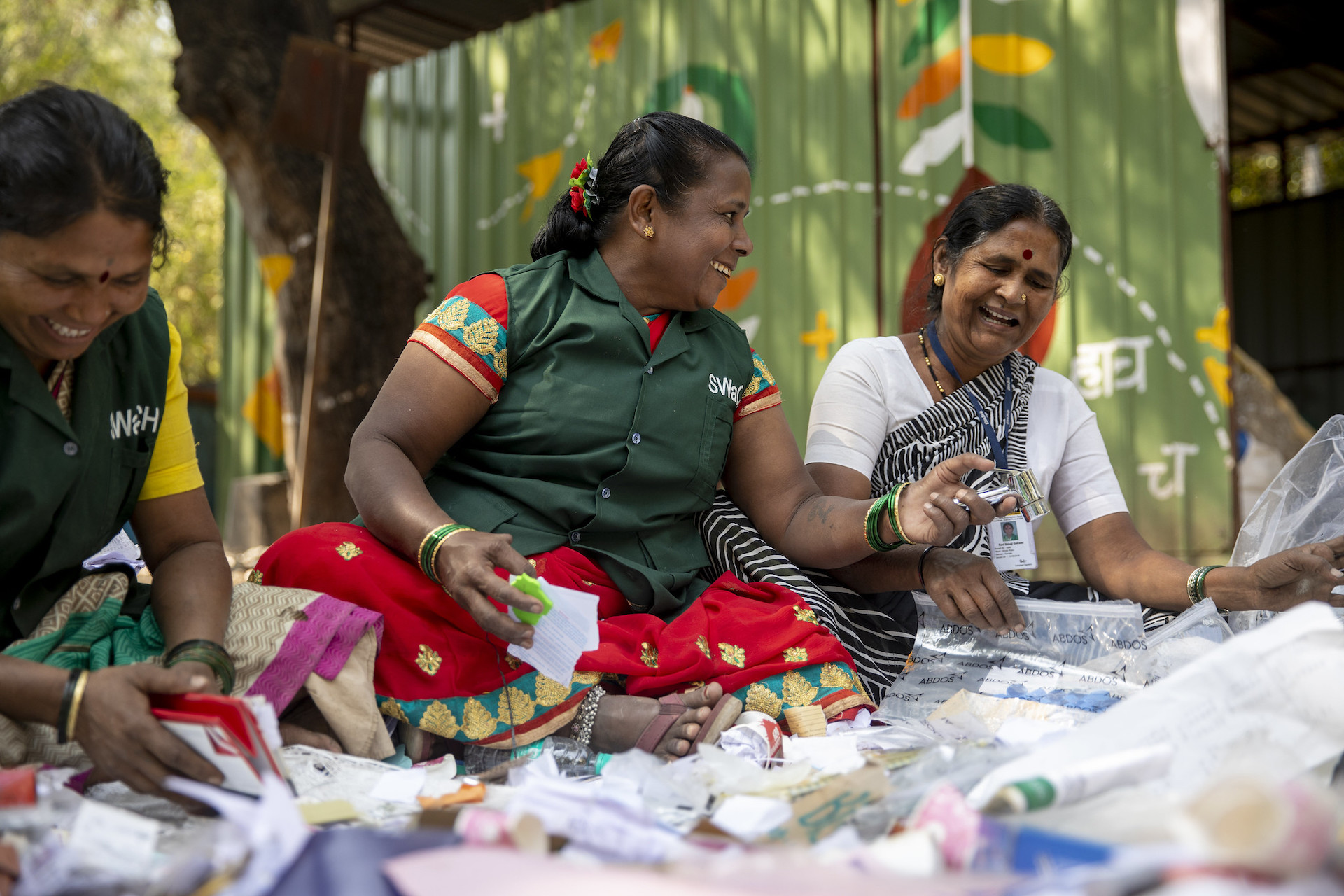 In the SWaCH model, pairs of members collect segregated waste from 150‐400 households each, transferring recyclables and wet waste to city-run collection vehicles. Members make money through user fees collected directly from household and commercial clients and by selling recyclables to scrap dealers. Residents have been surprisingly willing to pay for doorstep services – an open question at the start of the program – and have begun segregating waste before it is collected by SWaCH workers.
In 2013, SWaCH workers began operating without municipal support while negotiating with the city over delayed health benefit payments and equipment. In 2016, SWaCH and the Pune Municipal Corporation signed a second agreement. The municipality agreed to repay money owed and to provide additional equipment, health insurance and educational support. Significantly, a "slum subsidy" made it more profitable for SWaCH workers to expand coverage to households that could otherwise not afford services.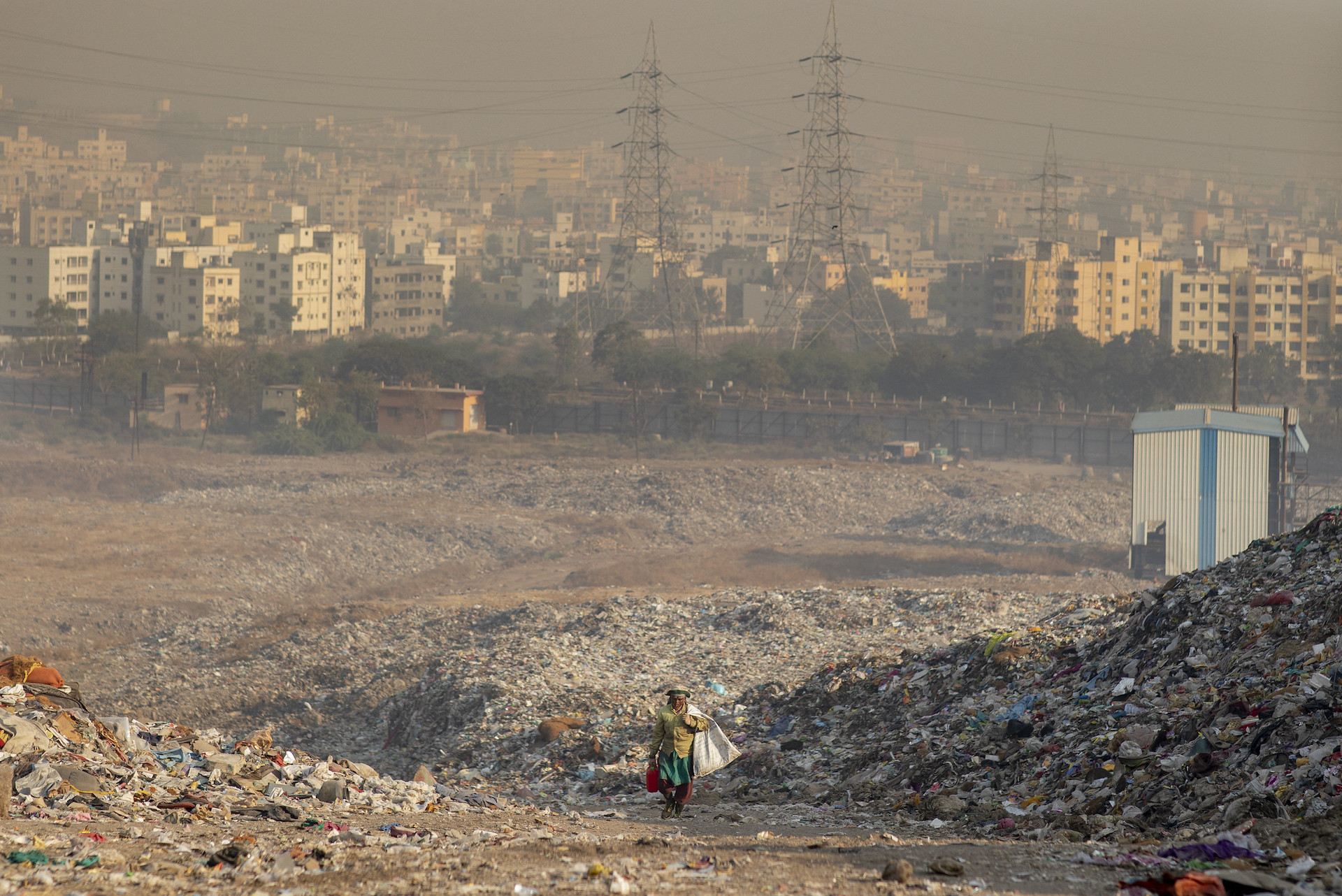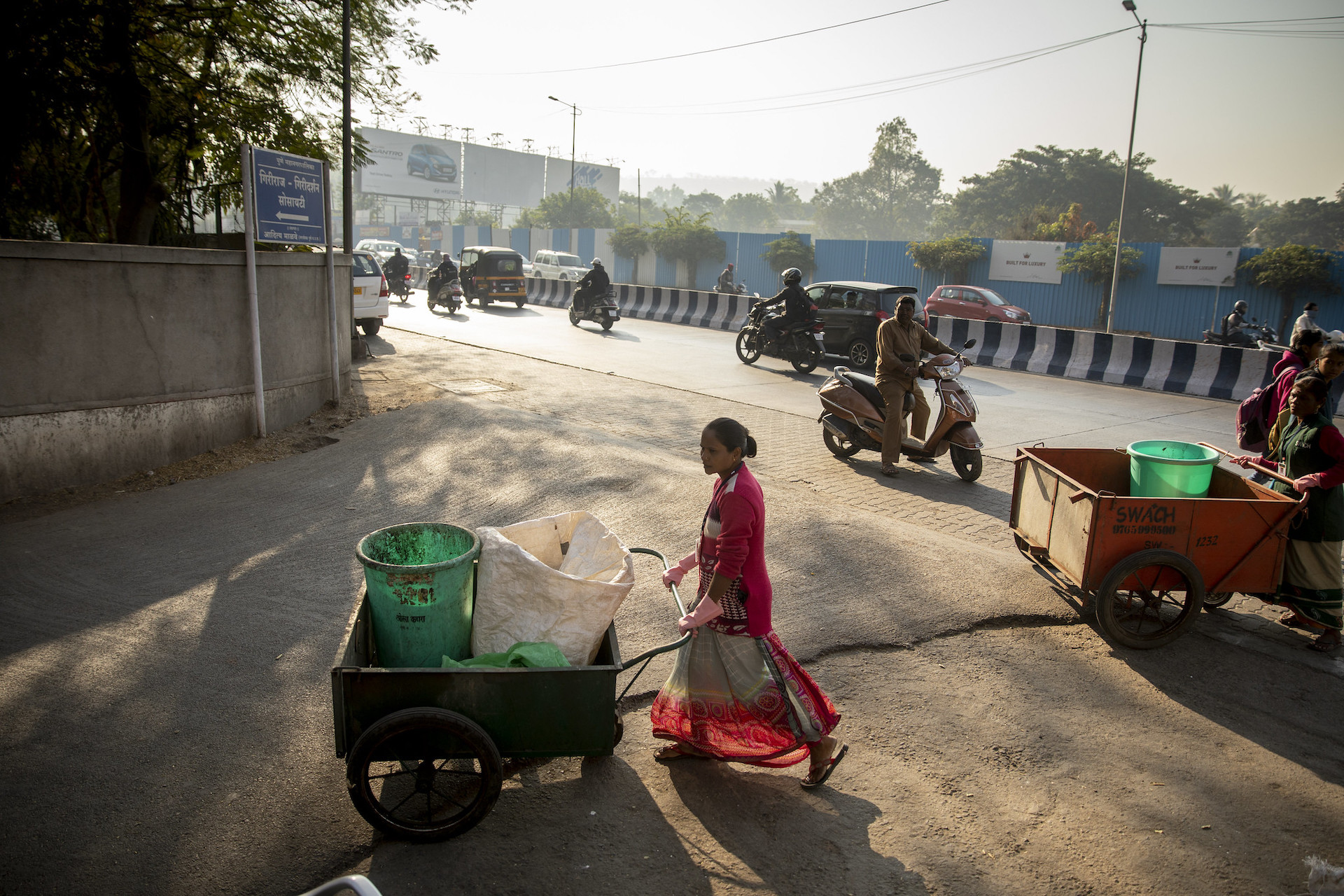 Recently, amid conversations about the future of waste management and the informal economy in India more broadly, SWaCH has diversified its services by collecting new kinds of waste, such as e-waste and old clothes, and providing value-added services, such as composting waste at the source.
SWaCH has influenced policy beyond Pune. The national government passed legislation in 2016 requiring all cities to register waste pickers, provide them with identification cards, integrate them into formal waste management systems, and include them in decision-making. Elements of the SWaCH model have been replicated in Bangalore as well.
By The Numbers
Serving 2.3 million residents
Members collect $6.8 million in user fees annually
Members recycle 50 million kilograms of waste daily
2018-2019

SUBMISSIONS
193 SUBMISSIONS
120 CITIES
41 COUNTRIES
6 CONTINENTS