2018-2019 Finalist
Metrocable
"Shifting the boundaries of urban opportunity"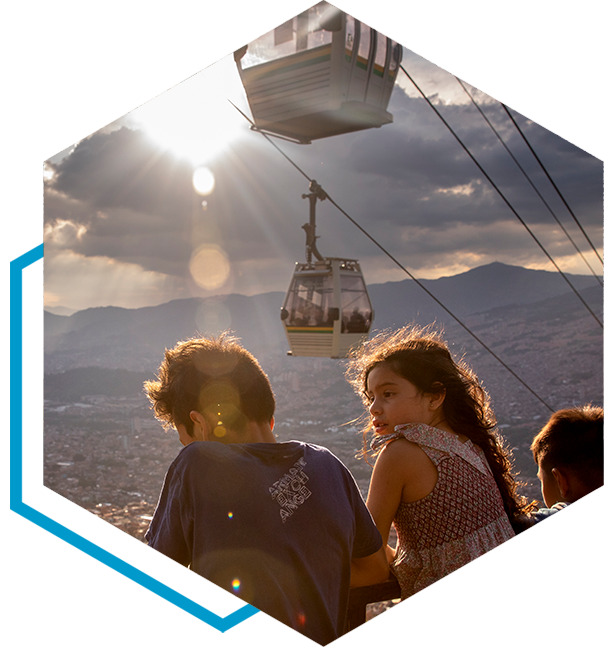 Location
Medellín, Colombia
THE PROBLEM
A drug trafficking crisis, rural-urban migration and economic decline fueled a large-scale breakdown of the rule of law in Medellín's low-income hillside peripheries. Globally, a quarter of the world's urban population lives in informal settlements.
The Big Idea
Use an innovative transit solution to connect institutionally neglected and geographically isolated communities with the city center, establish public institutions, and undertake public space investments.
Life Changing Impact
Reduced crime rates, cut daily travel times, dropped the costs of commuting, and attracted new businesses and investments.
Ripple Effect
Provided a powerful symbol of inclusion and integration of marginalized populations into the city and served as a model for other Latin American cities.
Medellín's Metrocable is the world's first aerial cable car fully integrated into a public transport system. Owned and operated by Metro de Medellín and supported by the Municipality of Medellín, the arrival of Metrocable's first line, Line K, is widely seen as a key turning point in Medellín's fortune.
Rapid industrialization propelled 20th-century Medellín into unmanaged and largely informal expansion, with settlements spreading up the slopes of the Aburra Valley. This expansion continued from the 1980s on, even as industry declined and the global drug trade stoked violence and lawlessness. By the mid-1990s, the city had reached a crisis point. Pervasive crime, heavy handed policing and disputes over land had eroded trust between residents of its hillside communities and the government.
Metro de Medellín and the municipality of Medellín first introduced the possibility of using an aerial cable car to better integrate hillside communities in a 1998 land use plan. With the election of Luis Perez as mayor in 2000, the idea of implementing Metrocable gained political momentum.
Metro de Medellín learned the importance of social outreach to build local buy-in and ownership during the construction of its initial metro rail system, which concluded in 1995. The first financial and technical pre-feasibility studies for Metrocable, in 2000, therefore provided an initial social and environmental assessment of the communities to be affected, including potential entry points for social outreach. Teams from Metro de Medellín mapped out the social fabric of neighborhoods, including how people traveled and moved, lived and associated with one another through churches and other community organizations.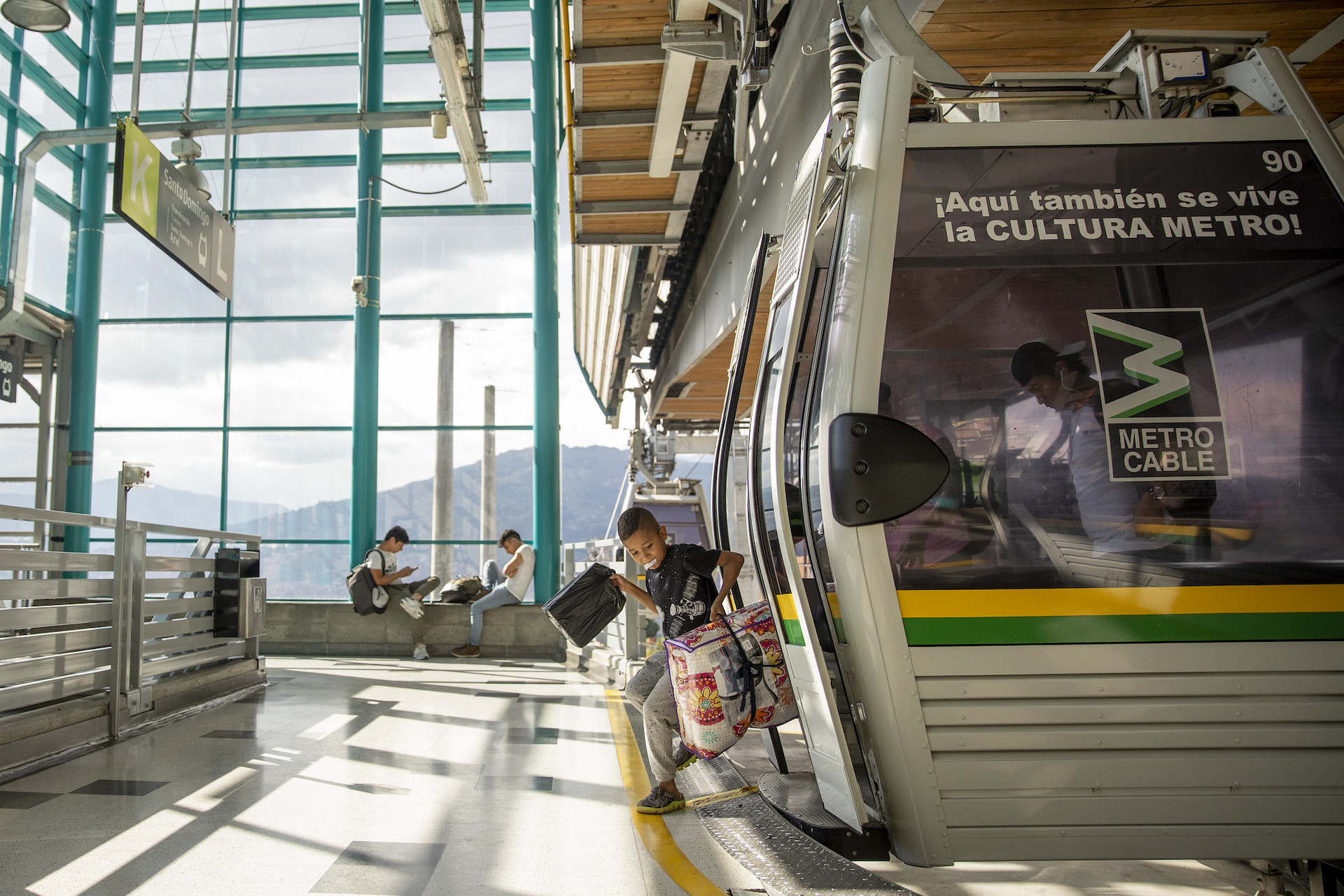 Feasibility studies were concluded with positive results and shortly after Metro de Medellín and the municipality introduced the cable car in Medellín's Development Plan for 2001-2003, social outreach teams began building relationships and trust with local communities.
The municipality signed a cost-sharing agreement with Metro de Medellín in 2002 and awarded a public bid for construction in 2003. Metrocable launched more social programming around the project, including a short story contest and youth-targeted social activities that reached more than 3,000 children.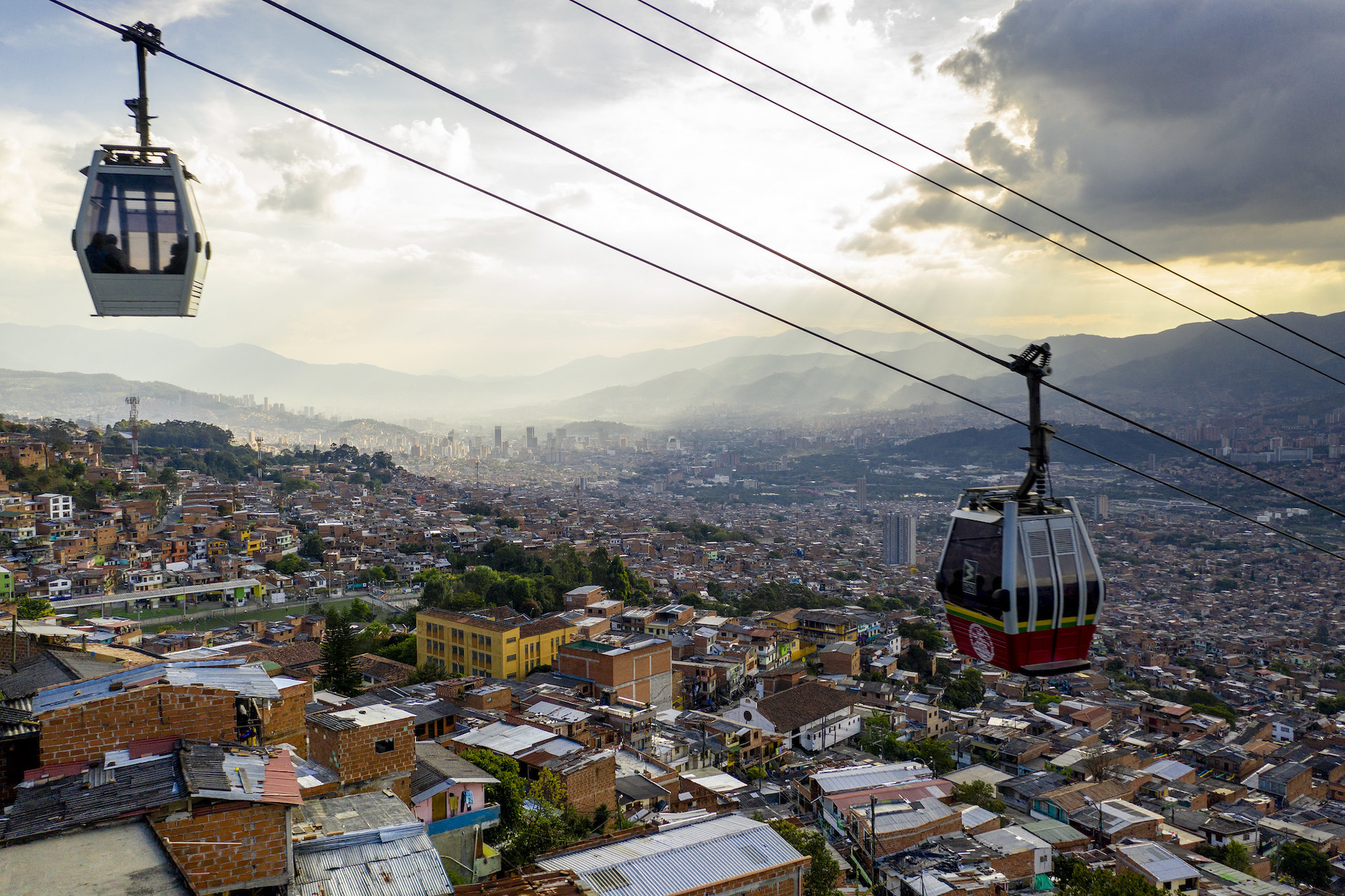 Construction of Line K progressed at a rapid pace. In order to boost acceptance, many community members were hired as construction workers and operations staff. As the launch approached in 2004, Metro de Medellín began a campaign to build a culture of Metrocable users who understood how to use the system responsibly, reaching 40,000 people.
In early 2004, the newly elected mayor, Sergio Fajardo, launched an area-based public investment project in the area where Line K was about to begin operation. The municipality invested in schools and youth recreation areas, affordable housing, business development centers, and the improvement of public spaces around station areas. This was a critical addition to cement the emerging turnaround of the hillside communities.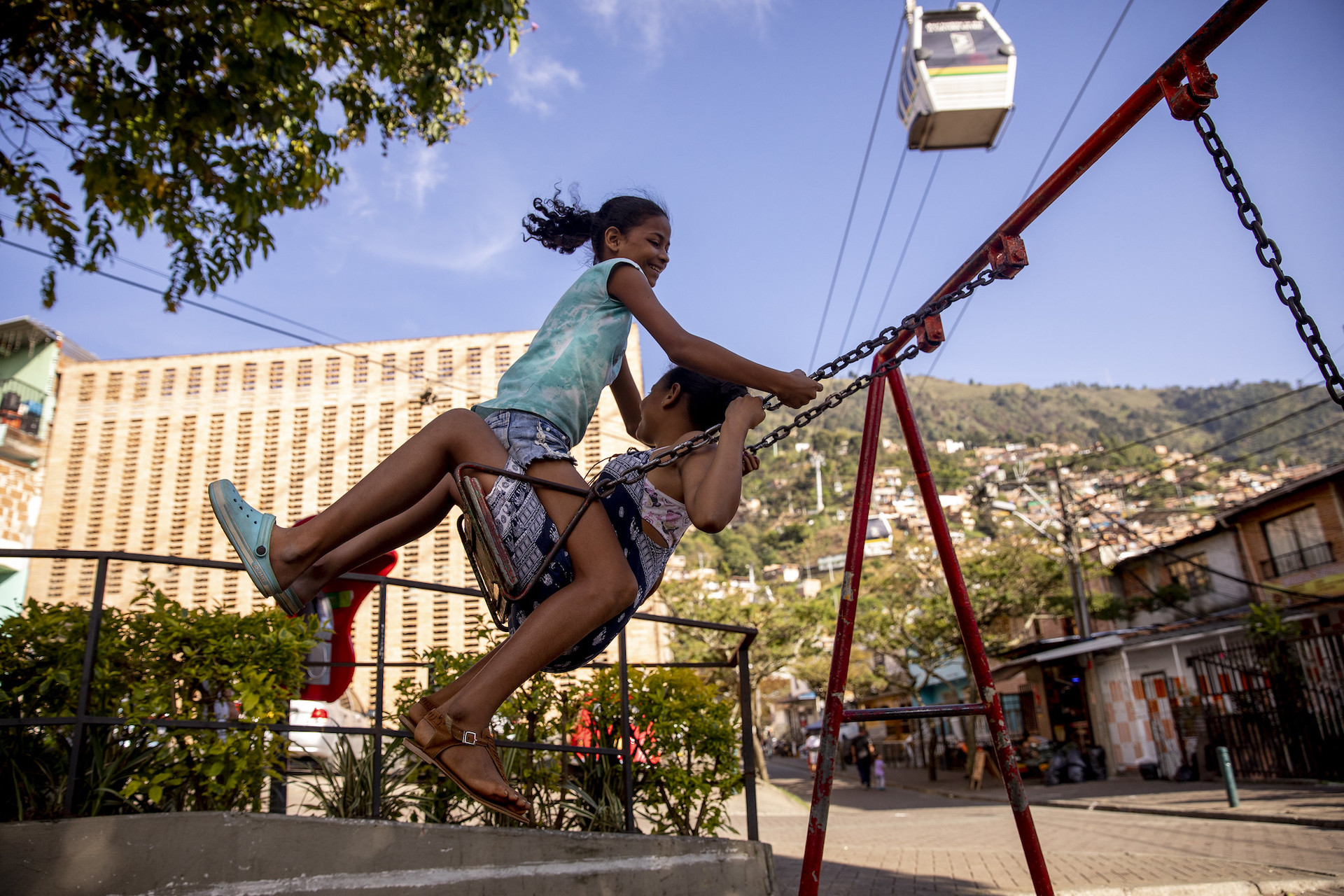 Since Line K began operations in July 2004, four additional Metrocable lines have opened, each one flanked by complementary municipal investments in public space. One more line is under construction.
By The Numbers
Line K benefits 150,000 people directly
Increased adjacent
real estate values by 50%
Prevented use of more than 1.7 million gallons of diesel fuel per year
Inspired integration of
aerial cable cars in 3 cities
2018-2019

SUBMISSIONS
193 SUBMISSIONS
120 CITIES
41 COUNTRIES
6 CONTINENTS