A safer walk to a brighter future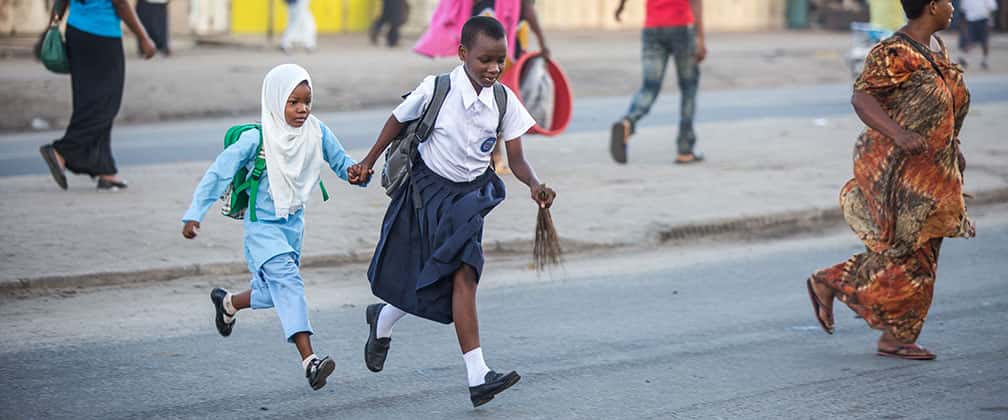 THE BIG IDEA: Roadside infrastructure interventions create safer trips to school for children in high-risk areas of African megacities. 
LIFE-CHANGING IMPACT: Low-cost and simple changes measurably reduce road traffic injury and death rates for students.
RIPPLE EFFECT: Demonstrated to governments in more than a dozen countries that lifesaving infrastructure improvements around high-risk schools are effective, popular and affordable.
Amend's School Area Road Safety Assessments and Improvements (SARSAI) program is driving a shift to child-centric urban design to protect one of the most at-risk groups of pedestrians in the world: children going to and from school in Africa. Starting small, but growing quickly thanks to a simple and effective approach, this street redesign and behavior change project has had an outsized impact that will affect generations to come.
A child in sub-Saharan Africa is twice as likely to die in a road crash as a child in any other region of the world. With just 2 percent of the vehicles, the region accounts for 16 percent of the world's road deaths, or more than 200,000 people a year. That number will increase as the region urbanizes at a furious pace. The nonprofit Amend has stepped up to the challenge of reversing this rising tide.
In sub-Saharan Africa, the vast majority of children walk to school, often over long distances and on roads with little provision for pedestrians. By focusing on the children's routes to school, SARSAI has reduced injury rates by more than 25 percent on average.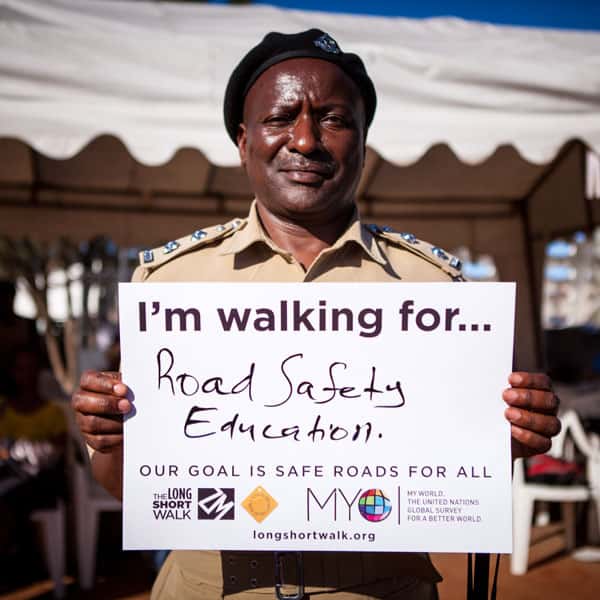 Starting with a three-school pilot project in Dar es Salaam, Tanzania, Amend has developed a simple, data-driven approach that they have replicated in more than 50 school areas in 10 countries across sub-Saharan Africa. Governments and other nonprofits that Amend has trained on SARSAI are currently implementing the program at another 10 school areas in two additional countries.
SARSAI interventions follow a basic methodology: partner with local government, identify the schools with the highest rates of injury and death, implement safety infrastructure around those schools, and work with the students themselves to teach safer behavior, like how to cross the street.
The approach is simple – separate children from traffic and lower vehicle speeds – but SARSAI stands alone in the scale of its impact on children's road safety in the region.
Perhaps most impressive is the quick timeframe and low cost of each implementation. Within a few months of arriving in a city, Amend is typically able to install basic infrastructure such as zebra stripes, signs, bollards, sidewalks, speed humps and moving school gates. The upfront cost for a school area assessment plus the implementation of new infrastructure is $20,000 on average.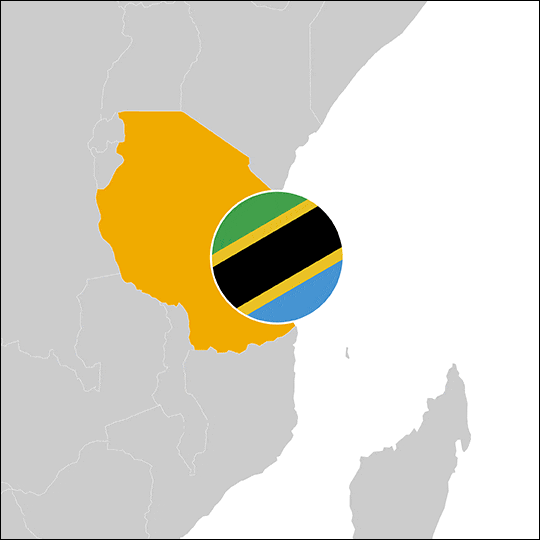 Applying Organization: Amend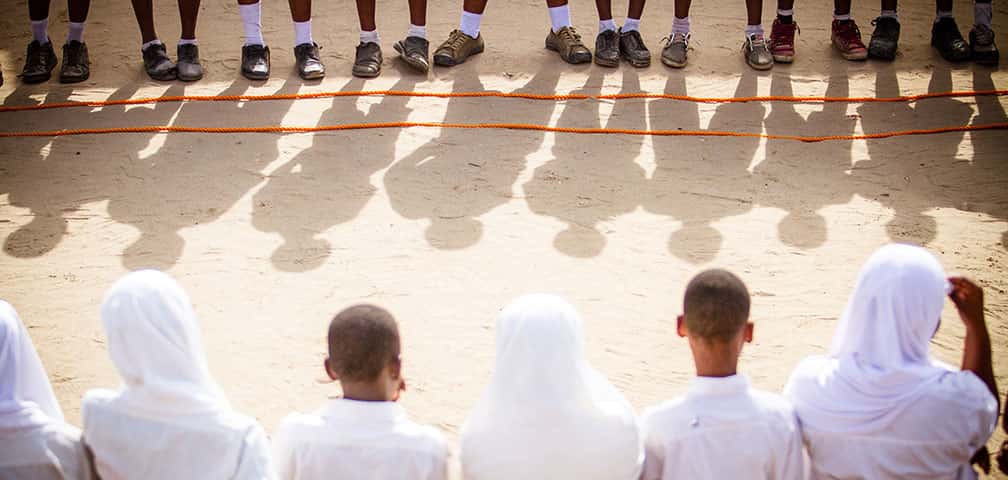 To date, SARSAI has had the greatest impact in Dar es Salaam, where it has worked in 30 high-risk school areas. Prior to SARSAI, an average of a dozen students per school were injured or killed each year in a road accident; now rates have dropped to fewer than eight students per school and injuries that do occur are less severe because of lower speeds.
SARSAI's impact goes beyond the numbers, helping children understand that their safety, mobility and freedom in the city matters via a tailored road safety education program that is delivered at every school.
Beyond their immediate efforts to save lives, Amend also has longer-term policy goals. In partnership with governments and other nonprofits, they have worked to raise the profile of road safety in cities across sub-Saharan Africa. These efforts have helped establish a Pedestrian Action Plan in Accra, Ghana; influenced World Bank lending agreements; led to an official partnership with the city of Lusaka, Zambia; and led to a legal reduction in speed limits around all schools in Windhoek, Namibia. Further, in partnership with UNICEF and the FIA Foundation, Amend has given workshops on SARSAI in Jamaica and Morocco.
In Amend's own words: "SARSAI is using proven solutions to save the lives of children, today, at schools with the highest rates of road traffic incidents, in the most at-risk cities, in the most at-risk countries in the world, while advocating for the long-term, sustainable implementation of such measures in partnership with governments."
By the numbers: The SARSAI program has proven highly replicable, growing from an initial grant of $100,000 in one city to directly benefiting 70,000 primary school students in more than 50 high-risk school areas across 12 countries since 2014. A study conducted with the U.S. Centers for Disease Control and Prevention found SARSAI results in a more than 25 percent reduction in injuries among children, on average, and a reduction in the severity of injuries that do occur. Speeds in school areas were reduced by 60 percent. SARSAI has also demonstrated wider policy impact through work with city and national governments, development banks and other non-profits.
Photo Credits: Edward Echwalu and Sala Lewis with permission courtesy of Amend.
Dar es Salaam, Tanzania